Mumbai is a city of dreams where you can find countless photographers for shaping your dreams into existence. Everyone with a camera is not a photographer. It requires professionalism and experience for becoming a qualified fashion photographer.
For being a successful photographer, talent and passion, both are important. A certificate is not important for validating your ability. even if you don't have a piece of certificate and still you manage to click a great picture, you are a photographer. People have talent but they don't know how to earn money from it. A professional photographer knows how to earn money from the skills they have.
Mumbai is fortunate enough to have professional fashion photographers. The Bollywood industry has a list of honored shutterbugs who have the skills to capture the beauty in their cameras.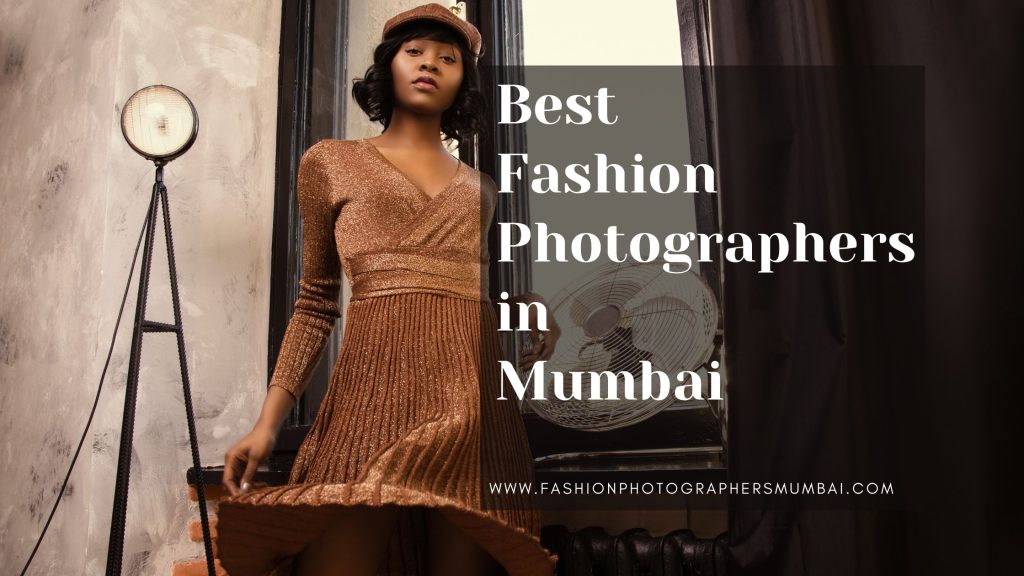 If you are planning to enter the Bollywood industry you should know the best photographers in Mumbai. This is the list of the top twenty One fashion photographers in Mumbai who can make you fall in love with your portraits.
Fashion Photographers Mumbai is a company that provides you with fashion photography services for online marketplaces, catalogues, product shoots, fashion events and portfolios. We have an experienced team of fashion photographers and also work with well established fashion photographers from around the country to give you  creative photography output of the highest quality. 
Website:- https://fashionphotographersmumbai.com
Work:- https://bit.ly/3Bg2T75
Ashish Gurbani can give his professional photography touch to your unique shoot. His Instagram feed and his profile are a portfolio in themselves. It can tell you about all his fabulous work. You can see a lot of cultural work in all his projects.
Website:- https://www.ashishgurbani.com
Work :- https://bit.ly/3ij7qN4
There are so many names of fashion photographers which you can't skip. Among those Jatin Kampani is one name. He has been in the industry since 1996. His house is full of many international and national awards. His portfolio can give you a glimpse of his first love, which is photography.
Work:- https://bit.ly/3krVJGs
In a list of outstanding fashion photographers, how can we miss the Rohan Shrestha? You might have heard about the Nepali photographer, Rakesh Shrestha. Rohan is the one who is taking forward the legacy and winning the hearts of many. His styling sense and photography skills can make any photoshoot the best.
Work:- https://www.rohanshrestha.com
Tarun Vachhar has created his name in the industry of fashion photography since December 2011. Child, teenager, or an adult, the name of Tarun is on everyone's mouth if the topic is fashion photography. His talent to adjust the angle of the camera is astonishing. The same goes with his skills of equally good color selection. Studio211 is your place if you want to approach one of the best-known fashion photographers in Mumbai.
Work:- http://www.tarunvachhar.com
A. Rrajani is known for providing you a polished portfolio. His area of expertise is Bollywood shoots, fashion shows. You can also see him using his photography skills in product photography.
Work:- https://headshotcrew.com/rrajani
A popular celebrity and Bollywood photographer is Ram Bherwani. 3D wedding films are his area of expertise and people in India know him for it. If you want to fulfill your dream of having a shoot like Bollywood, you can pick up Ram Bherwani from the list.
Website:- https://www.rambherwaniweddings.com
Daboo Ratnani is the first name that pops up in people's minds with the word photographer. He is popular for taking outstanding fashion photographs. With his astonishing finesse, he wins the heart of the entire Bollywood. Whether it is a Bollywood diva or international star, all popular models are on the list of Daboo Ratnani.
Work:- https://bit.ly/3rgXh7t
Tarun Khiwal is popular for his creative approach to photography. Whenever he is shooting a model he adds his creative and innovative ideas to make the shoot the best. He was also honored with the Hasselblad Masters Award by the Hasselblad Foundation. It was a big achievement for him as he is the only Indian to receive such a reputable prize. Wedding couples are fans of Sabyasachi shots. And the marvelous and extremely talented hands behind it is Tarun Khiwal.
Website:- http://www.tarunkhiwal.com
Saurabh Dua has a brilliant knowledge of photography in Mumbai. His ethnic wear photography is the gold for his professional career. And when it comes to the personal photoshoot, he won't disappoint you.
Website:- https://www.saurabhdua.com
Vishal Khullarwar is a combination of passion and talent. His shoots are worth giving a glance and you can hire him for the top model shoots.
Website:- https://www.vishalkullarwar.com
Work:- https://www.facebook.com/vishalkullarwarstudio
R Burman can make your photoshoot a success with his incredible skills. Vogue India is a popular brand and he began his career with it. His former clients were Steven Klien and Mark Seliger.
Work:- https://www.facebook.com/RBurmanPhotography
Vickram Bawa is honored by a lot of awards. If you are looking for professional and amazing work then Vickram can be your choice.
Work:- https://www.vickramsinghbawa.com
Another perfectionist in the industry of photography is Subi Samuel. His glamour and imagination can make your photograph an art. You can see his works in various brands and magazines.
Work:- https://bit.ly/3reDN3z
Suresh Natrajan is one of the dedicated photographers who give his best in every shoot. He can make the most difficult shoot look easy. You can find his name in all fashion magazines and Bollywood photoshoots.
https://www.klassikmagazine.com/suresh-natarajan-advertising-fashion-people-photographer-mumbai-india/
Harnesh Joshi has become a good photographer after a lot of ups and downs. In Mumbai, he has created his name and is popular among people. You can notice a classy and unique style in all his photography. The candid photo shoot is not a cup of tea for all photographers but Harnesh can meet your expectation in it.
Work:- https://bit.ly/3xLxsyU
Vijay has explored a lot of cultures in his life and visited many cities. He can teach you that no qualification can stop you from growing. You can learn a lot from him and his amazing style of photoshoot.
Work:- https://vijaysawnani.com/portfolio/fierce/
Sameer Belvalkar has very fine work in a photoshoot. He has experience in the industry of fashion photography. Because of his prior experience with top brands he has created a brand name for himself.
Work:- https://bit.ly/3sp42Fy
You won't be able to take off your eyes from the work of this amazing photographer. Arjun Mark made India proud by winning the WPGA Awards.
Munish's art of photography is a lot different from others. His all shots are different from each other and are unique. His photographs cover all National and International magazines.
Work:- https://bit.ly/3uByP4p
He has been in the industry since 2007. You can hire this amazing photographer if you are looking for a great and exceptional photoshoot. You can see his experience in the fashion photography industry in his portfolios.
Website:- http://www.manishchauhan.net