Artistic photography which is also known as fine art photography is a genre of photography in which a photograph is created with the vision of a photographer as an artist. Photography is all about using photography as a medium for expressing creativity. Artistic photography aims to express emotion or an idea of a message through a photograph. Artistic or fine art photography comes in contrast with representational photography captures an event or an incident happening in reality. Representational photography typically expresses the objective reality rather than the subjective intent of the photographer. Artistic or fine art photography also comes in contrast with commercial photography whose primary function is to advertise a product.
Artistic photography does not have a specific definition but it attracts the eyes that share a specific vision. In artistic or fine art photography, photographs are created very carefully just like paintings. Artistic photos are mostly difficult to create in a single photo session. They are unique because of their compositions, meanings and their details. Artistic photographs are visions that are far more than just shooting snaps.
Many conceptual photos which are surreal are considered artistic photographs or fine art photographs. Some photos include optical illusion, heavenly edited artistic composition or just carefully placed objects.
You do not need to be an expert editor to create conceptual photos. Oleg Oprisco creates amazing could conceptual compositions without depending much on the editing part. Whereas, other photographers like Alex Stoddard does the opposite.
Artistic photography does not only focus on surrealism or portraits. It can also focus on a simple object like a leaf with interesting details.
In this article, we will talk about the best artistic photographers in the world.
The list of artistic or fine art Photographers in the world are as follows:
Sarah Ann Loreth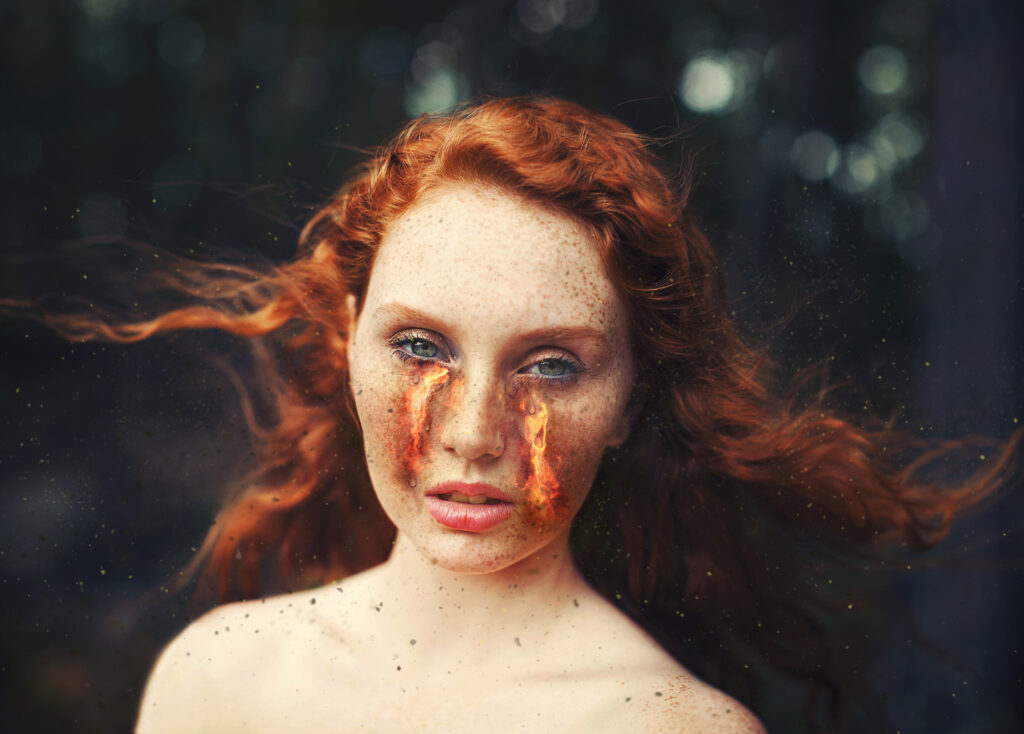 Sarah Ann Loreth is an inspiration to many. Sarah creates amazing conceptual photos that look nothing less than a fairytale. Her works generally revolve around significant themes like mental health and identity.
Every photo in her gallery is worth appreciating. Going through her gallery you're going to find a plethora of stories that are unforgettable. Looking at her work will motivate you to work hard on your creations as a photographer.
Work:- https://www.sarahannlorethphotography.com
Alex Stoddard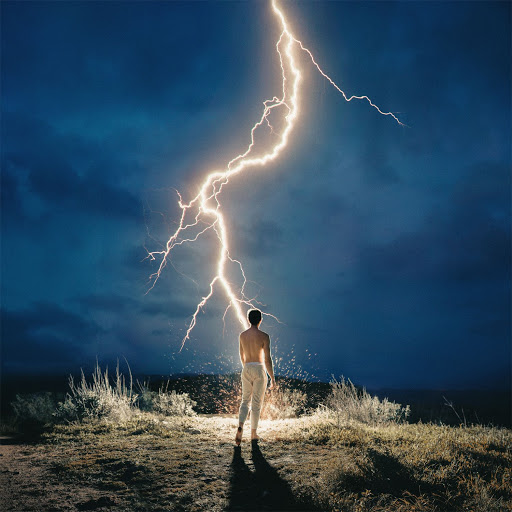 Alex Stoddard has been a member of the community of photographers for a long time. Alex is a very talented artist and can easily turn a simple theme into an extraordinary piece of art. No matter who or what is present in the picture.
Alex Stoddard's very famous 365 Project is worth giving a watch. Every picture here is a masterpiece. You'll be amazed to see how much effort he puts into a single photograph to make it look like magic. Even today, he continues to click extraordinary pictures.
Work:- https://www.alexstoddard.com/#1
Damiano Errico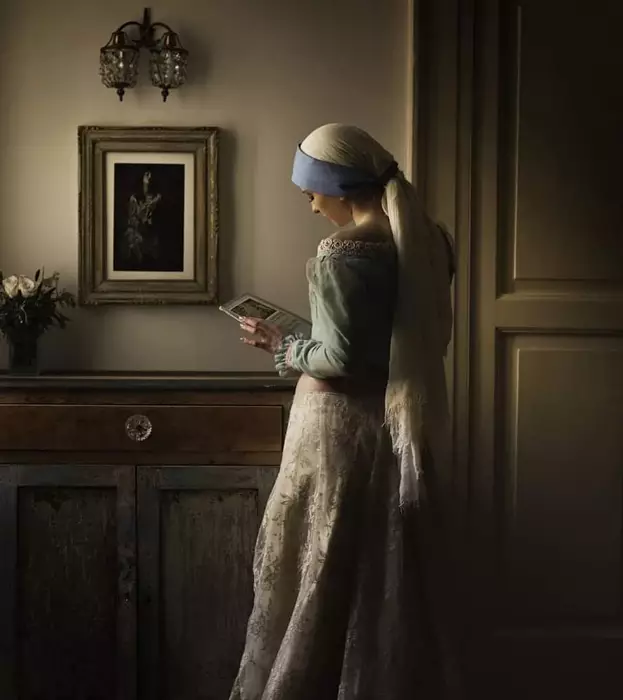 Damian is a photographer from Italy and has studied in Naples. He gets inspiration to click amazing pictures from traditional paintings.
His style of photography or his creations resemble the paintings from the period of the Renaissance. However, they are more straightforward as well as sensual. Damian admires the female body and likes to experiment with lighting in most of his pictures.
Work:- https://www.damianoerrico.it
Another Mosina
Another Mosina figured out her love for photography after she graduated from Law school. She started with taking pictures of whoever was around her. And this soon transformed into conceptual photo shoots which are also her work now.
She loves to shoot in sunsets, sunrises and cloudy weather. This allows her to create elegant and soft portraits full of deep emotions.
Marta Syrko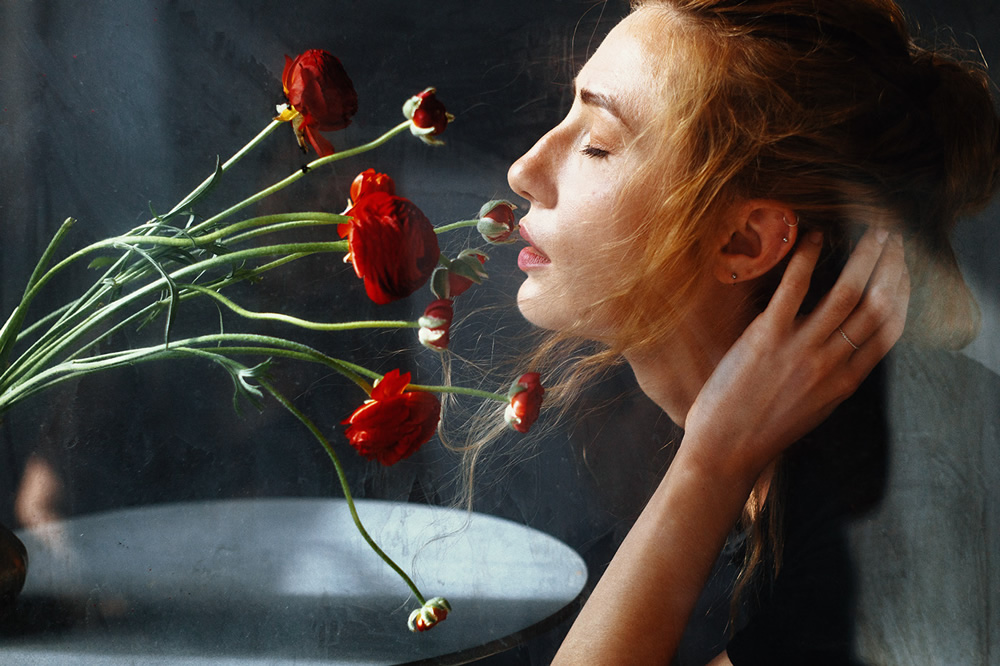 Maria Syrko has been associated with fine art photography for a long time. Her works in photography are soulful, frantic & mysterious.
Her portfolio consists of expressions and composition that differ from one another but does not look out of place. Every model that Marta works with within her portraits, including herself looks very much confident on their skin. This amazing natural confidence always makes her creations stand out. Her portraits are easily admirable but unforgettable.
Work:- https://www.behance.net/martasyrko
Carolyn Hampton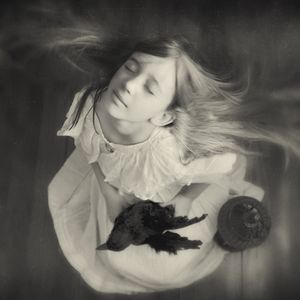 Carolyn Hampton is the best example of a youthful and extremely talented artistic or fine art photographer. She finds her inspiration for creating amazing pictures from joys, sadness, and from the mysteries of childhood that are related to every grown-up.
Carolyn Hampton's gallery is full of black and white monochromatic pictures. They look dreamy and make you remember your favourite childhood memories.
Her creations have been published in many forms. They have been exhibited all over the world and are also held in private collections.
Work:- https://www.lensculture.com/carolyn-hampton
Magda Piwosz
Mazda Piwosz who is also popular as Pinkyblue Art is a family and fine art photographer. Magda has a huge collection of photos that are dreamy and perfectly shows us the joys and innocence of childhood. Her creations look less than a fairy tale and she is an inspiration to many photographers.
Work:- https://500px.com/p/pinkyblueartphotography
Blue
Blue, which 5000 photos in his flickr gallery, is an effective photographer who has a lot to offer. Blue's creations are full of stunning landscapes, amazing lighting and a variety of models.
Blue often uses the same models for his pictures but he makes sure that every picture stands out. Blue is a suitable example of a photographer and an artist who can find potential in the simplest of places.
Going through Blue's gallery, you will be inspired to click pictures using the natural right.And, you won't mind working with the same models to win more than one picture.
Olga More
Olga More is famous for taking detailed photos of children and family. Olga's compositions are always perfect. She knows very well how to work her models out. In her picture, you'll always find the models looking completely unaware of the camera.
She photographs candid moments well without compromising the quality of the pictures. This skill of Olga is impossible to ignore and tough to develop.
Her creations feature dreamy landscapes, quaint houses & golden light. These details help in giving her portfolio an unparalleled style. Her creations are capable of bringing a smile to anyone's face.
Work:- https://www.instagram.com/olgakurylenkoofficial
Sonya Khegay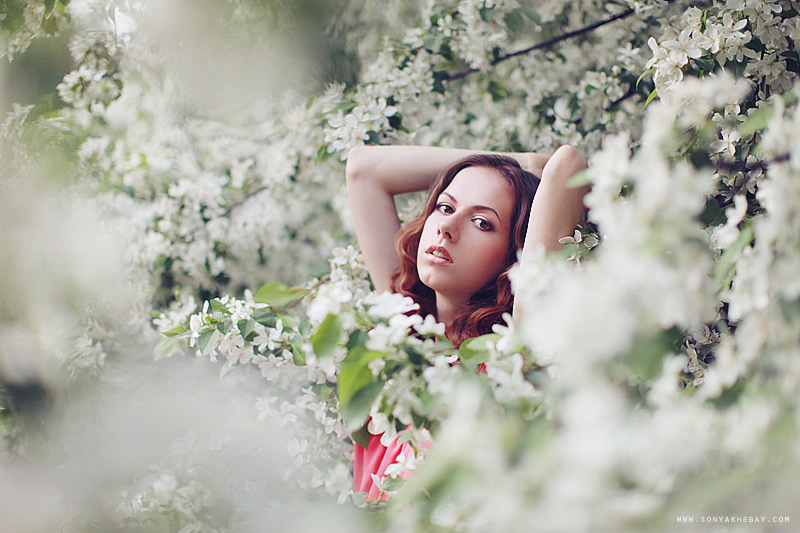 Sonya is the embodiment of artistic photography. Hulk pictures bring about artistic photography to another level redefining their depth through different Shades and comprehensive subjects. The comprehensive style of her art is expressed through authenticity and minimal appearances. If you ever come across her page, you are likely to be fascinated by it. All her hard work has a background and a story that depicts more than feelings. Sonia also has impressive skills in doing smartphone photography. Sonia has Instagram followers of around 200 thousand and daily talks about her adventures and travel experiences on all her social media accounts. You will probably love her page if you are a fan of travel and adventures.
Work:- https://sonyakhegay.com
Josefine Hoestermann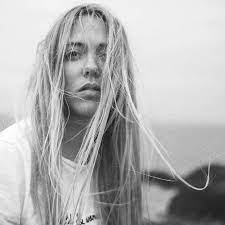 Josefine was seven when she first started taking pictures through the camera which her father had given to her. She has always captured beautiful pictures of daily experiences and the people she surrounds herself with ever since she was a small kid. Josepfine has always been heavily influenced by travelling and the folks she surrounds herself with. Apart from that, she also gets a lot of inspiration from a cosy environment. On her page, you'll find a massive collection of weddings, landscapes and portraits. A blog that is exclusive of amazing stories is also there. You will definitely love her work.
Work:- https://clarajosefine.com
Masha Sardari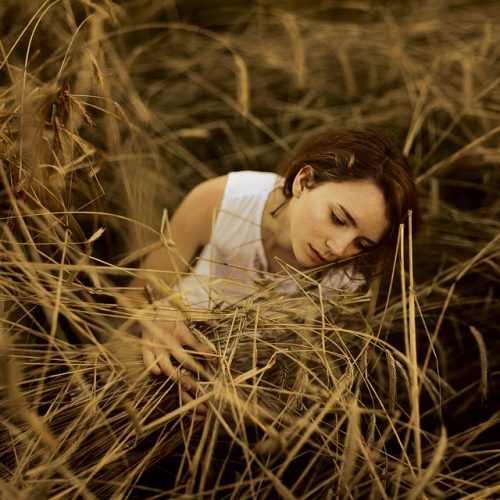 Masha's artwork is as magnificent as her creativity. One of the best things about her work is the amount of effort she puts into creating her image backgrounds. Like the picture where a woman is lying down over a relic bathtub. This kind of concept is very tough to create and bring to life. Her photography adventure started up with a 365 project that obliged her to take one picture everyday for one year straight. This is what shaped her into the great artist she is today. Masha gets influenced by dramatic lighting, square formats, and various paintings. Her work is very inspiring and if you are a fan of her work, you can definitely take a lot of ideas.
Work:- http://www.mashasardari.com
Luke Sharratt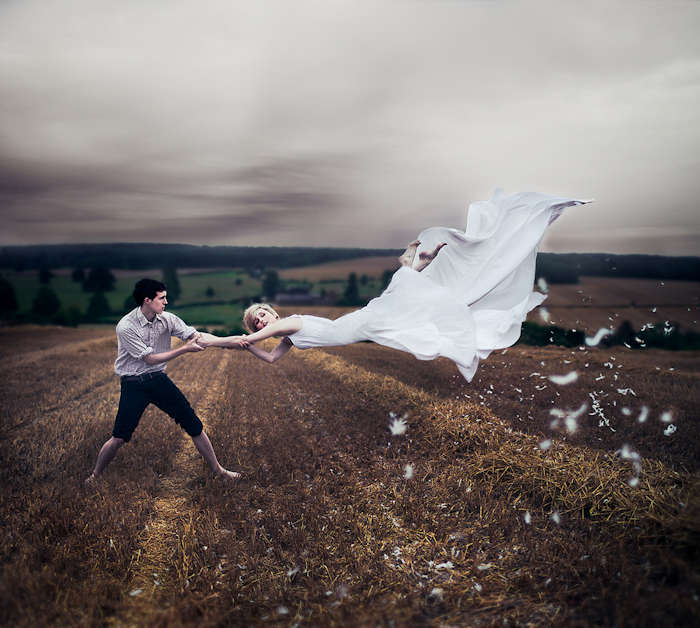 Luke Sharrat utilizes a lot of natural and artificial lighting to make inspiring portraits that will haunt your mind for days but for all good reasons. The pictures are so captivating that you won't be able to focus anywhere else. His intense knowledge of lights and shadows let him decorate his background and models in a very sophisticated manner. There is the utilisation of ordinary props like TV screens and laptops. Luke has intensely experimental artworks that are mesmerizing and which comes in your best interests. His pictures range from abstract portraits to catchy portraits.
Work:- https://www.instagram.com/lukeblaxlandsharratt/?hl=en
Willemijn Louws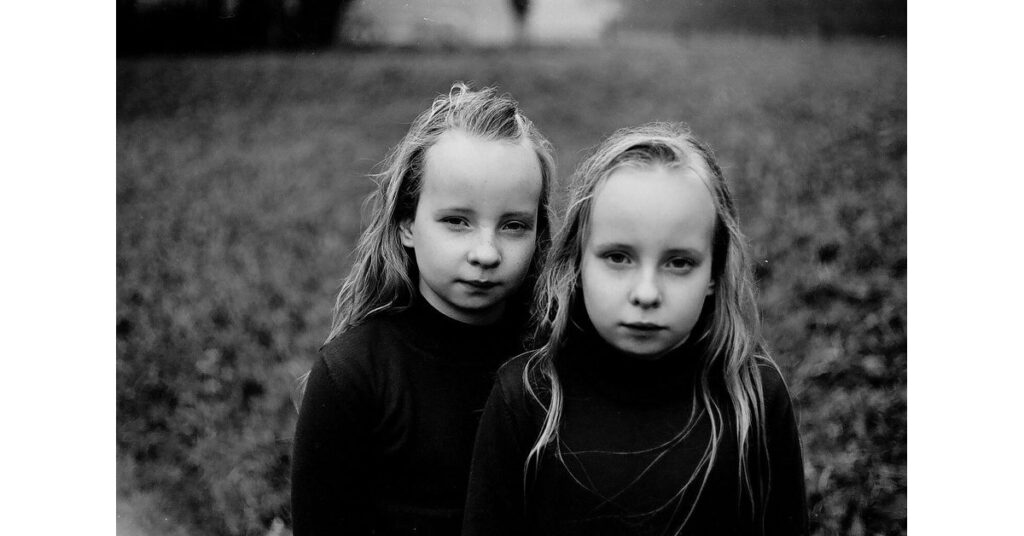 Willemijn's picture collection is heavily inspired by cinematic scenarios. The intense concepts and depths in her work make it difficult to divert a viewer's attention. Apart from being an artistic photographer, she is also a filmmaker and this is where she gets all the inspirations for creating cinematic inspiration. Her pictures are mostly based on couples, kids, significant locations and so much more. She always creates pictures that are trying to indicate a hidden story which is an amazing feature that artistic photographers have. Her comprehensive artworks are worth all the admiration and success.
Work:- https://www.instagram.com/willemijn.louws/?hl=en
Gina Vazquez
Gina's portfolio is quite the unique one that is significant and intensive. Her portraits are filled with emotions and unusual subjects like floating light bulbs skeletons flying over the beach and flying birds. As strange as these concepts might seem, the emotions evoking from them are often seen within our surroundings. She pictures emotions without breaking a sweat no matter what the subject is. Even if she is photographing a model, or landscape or herself, she is able to catch the signified feelings from it. These are the concepts that bring out the concept of Gina's photography, making it seem like it is straight out of some fairy tale.
Work:- http://www.ginavasquez.com
Ana Lora
Known as a digital and analogue fine art photographer, Ana is one of the most expressive photographers out there. Her pictures usually consist of explicit models who are surrounded by greenery and art. Her images are so beautiful and unique that it captures beauty and individuality from every environment. Ana's pictures are so meaningful that it has a lot of depth and emotions contained in it. Each picture depicts an individual story. The vulnerability and shades depicted through each of her pictures are absolutely mind-blowing. This is why a lot of photographers get a lot of inspiration from her artwork collection.
Work:- https://www.instagram.com/analora_/?hl=en
Lotus Carroll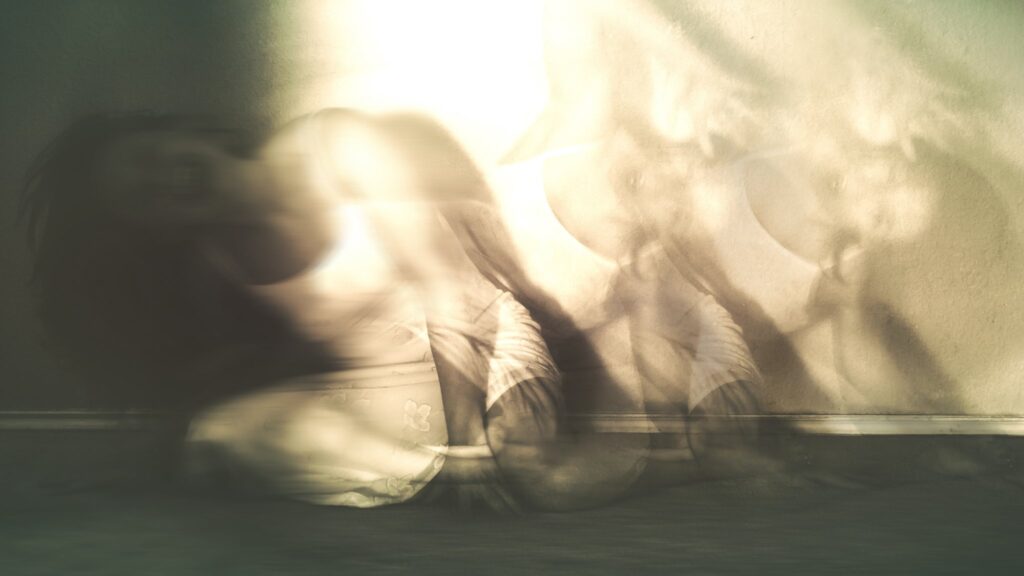 Talk about perfection, Lotus Carroll is a photographer, a traveller, a teacher, a poet and so much more. Her inspiration for photography comes from different objects, locations and especially, the people. She uses a very comprehensive and rich variation of concepts. Apart from taking amazing self-portraits, lotus captures the eventful and exhausting aspects of life. The maximum number of her works are often delivered with thoughtful poems alongside to include more depth and emotions to her photographs.
Work:- https://500px.com/p/lotuscarroll?view=photos
Eduardo Acierno
Mexico-based photographer Eduardo Acierno is a commercial and editorial specialist. The authenticity and bold outlook of his pictures are what makes aspirations for fashion lovers. Moreover, he has worked with some world's famous companies such as Nike sportswear, Vans, Benefit cosmetics and much more. Apart from all the success that he has got throughout his photography journey, Eduardo is filled with grounded and influential ideas. This is a feature that is highlighted in all his works.
One of the most beneficial methods of influencing oneself is by taking inspiration from other people's art. In order to learn new things, you have to be open to creative ideas that come from outside and from other artists. Explore new to and influential photographers or at least try to join the artistic photography community. You have to realise that nothing is done perfectly in the first try. You need to learn and experiment with your ideas as much as possible to come up with new ones.