Almost every fashion career starts with holding the hands of a fashion photographer. Where would you not find fashion photography? From those Brand Advertisements to the portfolios of the models, the skills of fashion photographers are witnessed everywhere.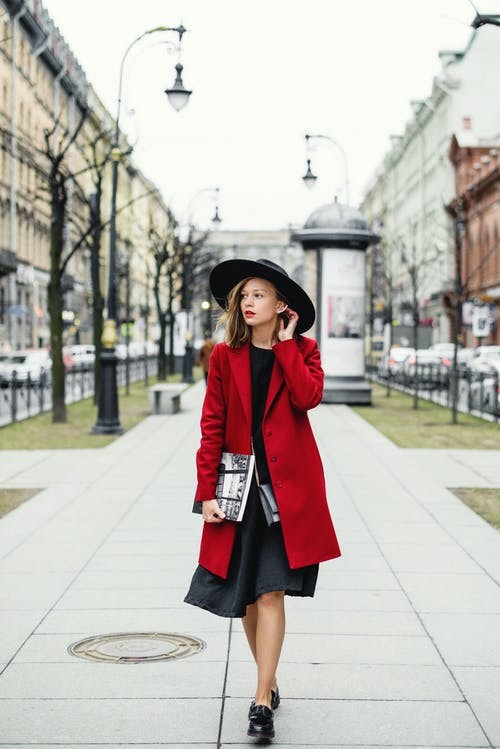 Fashion Photography is now considered the biggest and the most profitable field of Photography. So, if you are planning to start with Fashion Photography and wish to have some guidance, you are on the right track.
Here we have an Ultimate Guide for you to excel in Fashion Photography.
This set of guidelines will explain the hooks and nooks of fashion photography and help you avoid the usual pitfalls and mistakes you may tend to make.
Know what you are doing: What is Fashion Photography?
Fashion Photography focuses not only on clothes but also on footwear, jewellery, and so on. Any wearables that contribute to fashion can be photographed under fashion photography. Fashion photography is a fast-paced industry. Everything is featured in fashion photography, from posing, extensive lighting, stunning backgrounds, and clothing. As more photographers develop their style, this genre evolves and changes.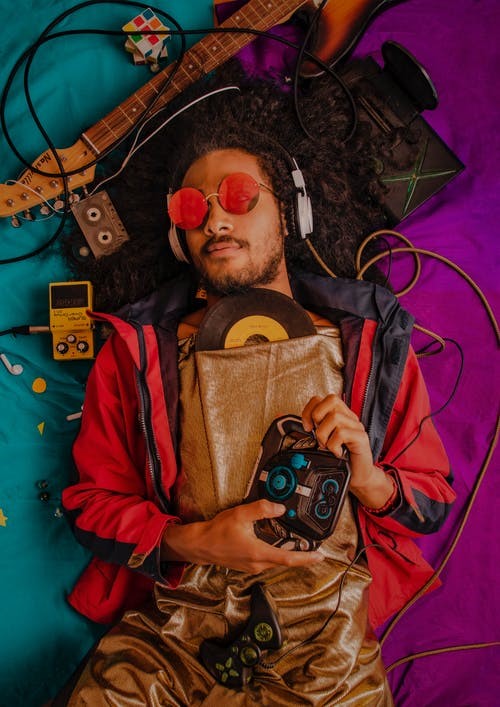 Learning takes time and patience, just like learning anything else. Continue reading if you want to learn everything there is to know about fashion photography, from equipment to poses to post-production.
The requirement to start with Fashion Photography
Camera: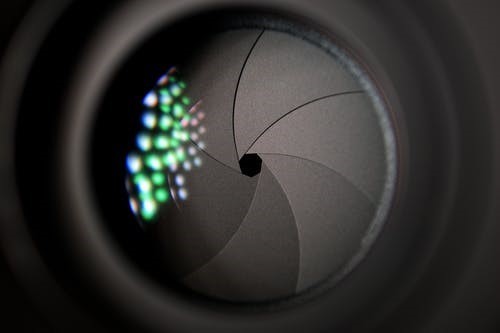 A camera may be ideal for the type of fashion photography you want to shoot. The kind of fashion photographs you shoot will determine which camera you should use.
Factors to consider while choosing a camera for fashion photography:
Sensor size- When it comes to fashion and commercial photography, image quality is crucial, and larger sensors typically give better results.
Cropped Sensor
Full Frame Sensor
Medium Format Sensor
Lens:
In terms of lens choices, while Nikon and Canon have the most extensive collections in fashion and commercial photography, there are only a few lenses that count, and if your system has a set of those lenses, you are good to go. Some examples of lenses you would need for fashion and commercial photography is:
Sony 18 85mm (F/1.8-22)
Canon EF-S 35mm (f/2.8)
Sony 24-70 mm (F2.8)
Canon EF 50mm (f/1.8)
Sony – FE 24-105mm
Canon EF 24-70mm (f/2.8L)
Nikon Z 24-70mm (F/2.8 )
Sigma 35mm (F1.4 Art)
Lighting:
In fashion photography, lighting is one of the essential factors to consider. Whether you are photographing in a studio or outside in natural light, you must master the conditions.
For Studio Photography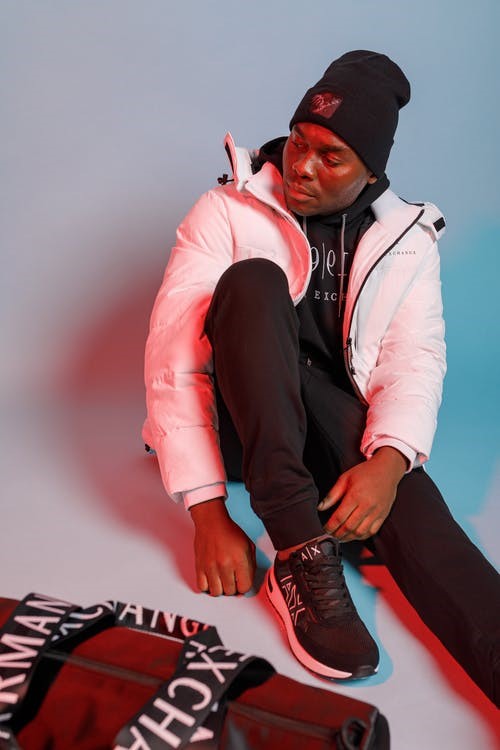 Light Meter- using a flash meter gives you the correct exposure.
Moonlights- Moonlights with modelling lights will provide you with the precision control required for your studio project.
Beauty Dish- A Beauty Dish reflects direct flash into a more extensive, circular form, resulting in a more attractive light.
Ring Light- While most Ring Lights are meant for macro Photography and have low light output, fashion photographers have modified a few to create a shadow less look and a doughnut-shaped reflection in the model's eyes. The key is to collaborate closely.
Tripod- Using a tripod, you may have exact control over the camera's angle.
Reflectors- Using a reflector, fill in the shadows and bounce light into your subject's face or showcase the latest fashion trend.
Background and Background Stand
For fashion show Photography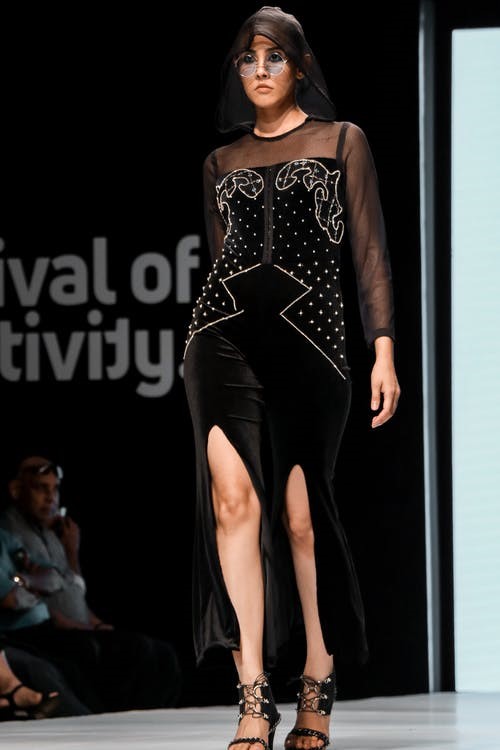 Monopod- Because runways are usually packed, you would not be able to set up a tripod, but you might be able to photograph with a monopod.
Vertical Grip- Because you'll be shooting mainly in vertical format, you might as well become comfortable. If one is available for your camera, a vertical camera grip can be helpful.
Flash- If you can use a flash, a good strong one with a diffuser will benefit.
Bracket- A bracket allows you to quickly flip the flash and camera from horizontal to vertical mode; on the other hand, it may make your rig a little thicker, but it gives you more versatility. It also raises your flash over your lens, reducing the risk of redeye.
Need for Fashion Photography Portfolio or Website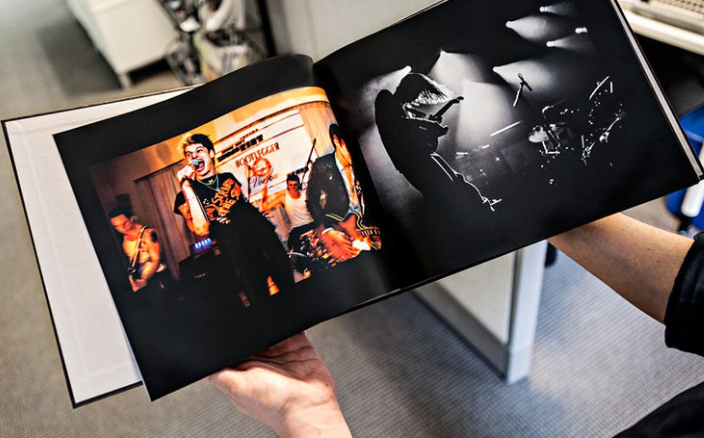 One of the first stages to making money as a fashion photographer is to build a fashion photography portfolio. It allows you to show off your best work to possible clients and will enable people to recognize your artistic abilities and value.
There are lots of benefits that are gained through a fashion photography portfolio because for the following reasons:
· It acts as your fashion photography CV
· It is required for Getting Hired
· Showing off is required for getting hired by brands and get chosen by models
Try to include a different shot from different shoots. Also, do not forget to build a fashion photography website when you have shot enough shots. So, the curious clients can browse through the gallery of your online portfolio.
Life of Fashion Photographers
While stepping into this industry, you must be prepared that the photography industry does not have a fixed working environment or set working hours for a lifetime. As you know, photographers do not wait for comfort in their profession. As a fashion photographer, you may need to work in various conditions. Sometimes it may be a comfortable photography studio and runway fashion shows, or sometimes an outdoor shoot without a predictable weather condition.
Also, you may need to travel to different cities and locations, either for photoshoots or to meet clients, or to find locations for your next shoot.
Salary of Fashion Photographers in India
Salaries in this field are quite unpredictable. If you are a beginner, you can expect up to 5 lacs per annum, which would constantly increase (up to 15-20 lacs per annum) as per your popularity and improved skills in fashion photography.
So, hurry up and suit up for the professional carrier.
If you need any help or assistance regarding fashion photography, you can always contact us through our official website:
http://fashionphotographersmumbai.com