Fashion photos may be found almost anywhere. Hundreds of photographs of men and women dressed up (or down) are posted every day, highlighting dress, accessories, and footwear. But not all fashion photographs can be considered High Fashion Photography.

Conclusion: there are many types of Fashion Photoshoots, Casual Fashion Photoshoots, Commercial/ Editorial Fashion Photoshoots, Designer's Fashion Photoshoots, and High Fashion Photoshoot is the highest in the list. Cutting-edge photography is included in the greatest of high fashion photography. High fashion Photoshoots are most appealing and challenging to execute amongst all the types of Fashion Photoshoot.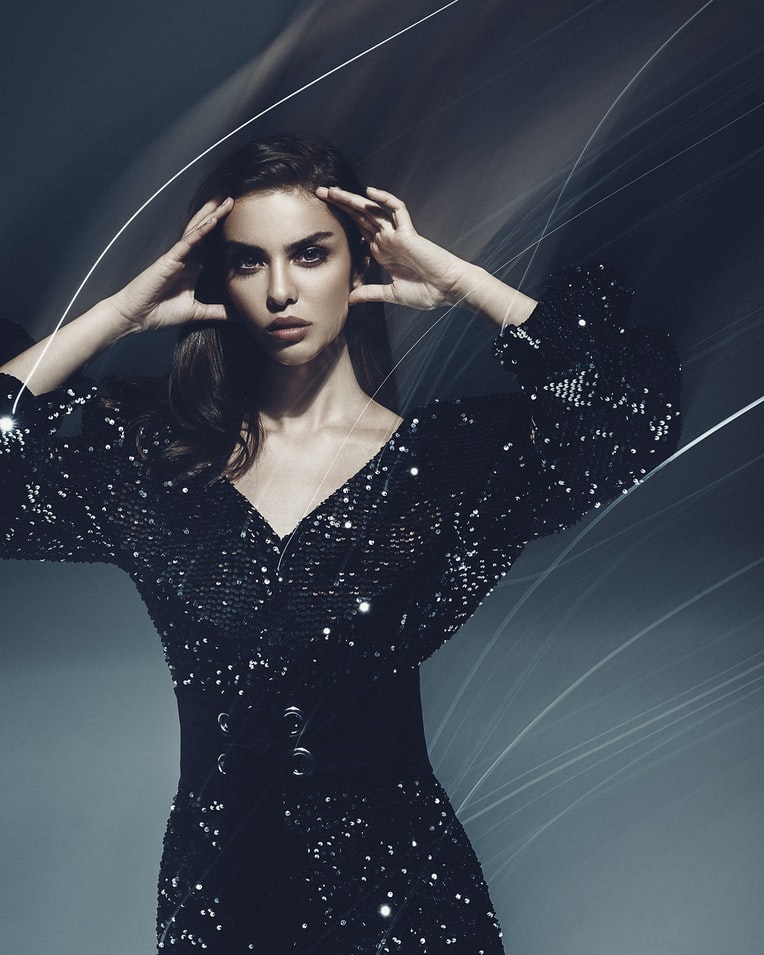 High Fashion Photoshoots are about odd cosmetic procedures, clothing trends, and picture shoot settings. Whatever you see around normal Fashion photoshoots are very minimal for High Fashion Photoshoots. As the name suggests, High Fashion Photoshoot exaggerate every aspect of Fashion Photography.
Where does High Fashion Photoshoots are used?
Generally, High Fashion Photoshoots are used by high fashion brands, labels and designers to promote their products in an elite way. High Fashion photography has become an essential part of the art and the fashion world.
It is one of the most popular and lucrative areas in photography. The top fashion businesses and magazines are looking for fashion photographers in New York, Paris, and London.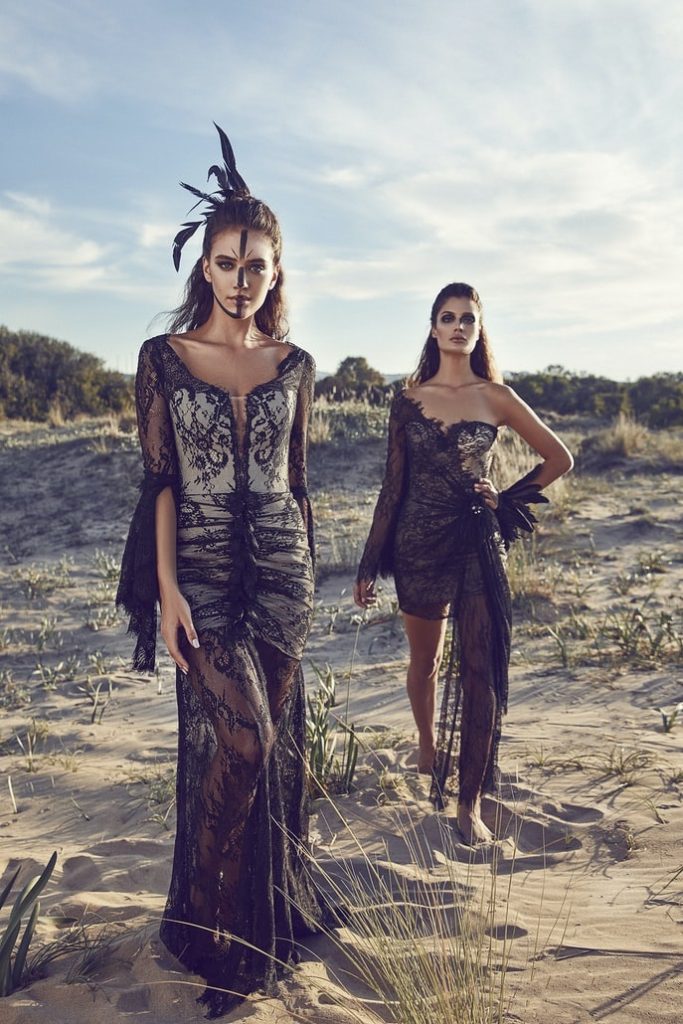 You can tell that a high fashion photoshoot is a complete deviation from reality, as it is presented in a very dramatic form. The loud makeup, vibrant coloured eyeshadows and lipsticks, attire, and setup make the frame dramatically appealing.
Who are High Fashion Models, and how much they are likely to be paid?
The models generally featured on high fashion photoshoots are high rated supermodels or actors who add extra glamour to the entire setup.
High Fashion Models collaborate with all top designers and walk in the Fashion Week shows. Models of this class are often tall and thin. They have short stature and are incredibly slim. Models in high fashion know how to go down the runway and can make any piece of apparel seem precise like it should. It could be anything from beautiful with a flow to preppy and structured, or it might be a mix of patterns! You name it; they will put it on and make it look stunning!

What does it take to become a High Fashion Photographer?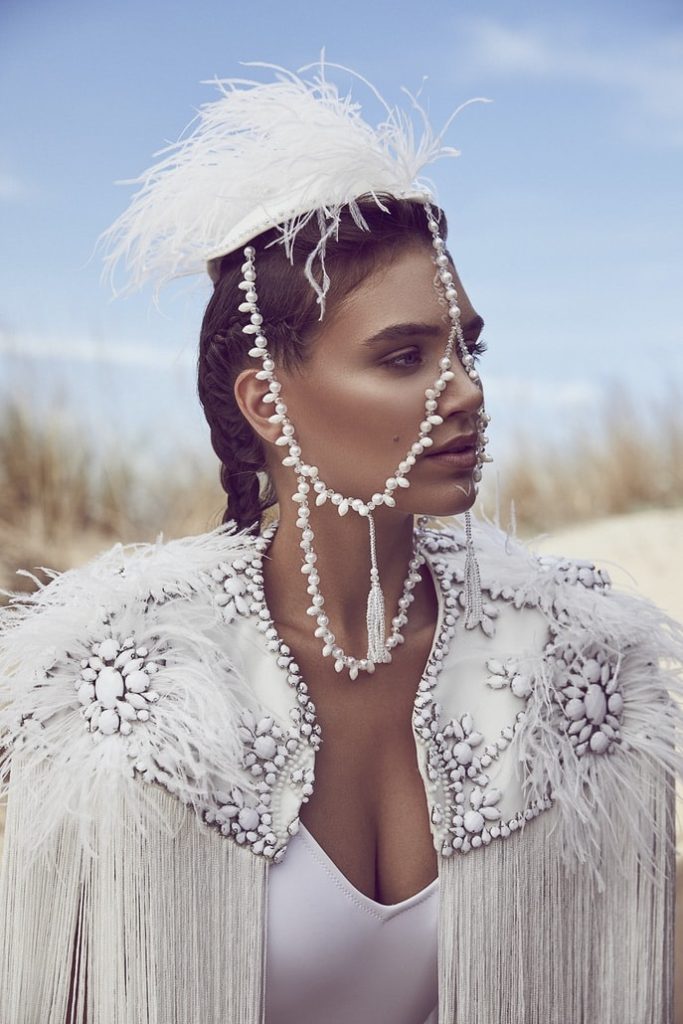 To be an excellent high fashion photographer, you need to be creative, have a strong sense of style, and collaborate with individuals from many walks of life. The mood and styling are crucial to getting a fantastic look in a high fashion shoot.
For effective high fashion photoshoots, a high fashion photographer must work well with individuals and a vast and diverse group of people. Models, sponsors, and fashion designers will be required to collaborate with these photographers.
Things To Focus on In High Fashion Photography
Lighting
Everyday fashion photoshoots do not have the same lighting as high fashion photoshoots. The lights are employed to generate shadows and are also used to add drama to the scene. It makes the photo look more expensive by exaggerating the effect of art and surrealism.
To make your effect, you must first decide on the colour palette you wish to use and then tint the lights accordingly. You can apply colour gel to various lights and adjust the intensity based on the pattern of the light.
One lamp can be placed far away from your model, providing a great spread of light across the entire room. As a result, you'll get incredible firm shadows all around your subject. You can also use a fill light roughly 10 feet from the subject. This will lighten the overall setup, bringing attention to all the elements in the frame.

Finally, focus light on the model's face might be used. As a result, the dramatic look and makeup will be enhanced.
Compositing
A composite photograph is formed by stitching and manipulating two or more photographs to create a single photograph. Compositing is a popular technique in fashion photography because it allows for surrealism and creating a single image with more intriguing parts. Picking panoramas on the site, then selecting and stitching whatever you want from it, is a frequent practice.
This will allow you to combine several elements into a single snapshot that you couldn't possibly capture in one shot. You can insert portions of many photographs in your master composite that you might not use as a whole. Overall, compositing entails modifying the image to meet your needs. This method will assist you in obtaining something difficult to incorporate into a composition. It will provide a creative and artistic touch to your high fashion photography.
Model's Attributes
Model agencies frequently select models based on specific characteristics. The props use of colour contrasts with the model's white gown or any solid colour garments, and the black rock formations in the background can also help to highlight the sheen of the model's dark hair.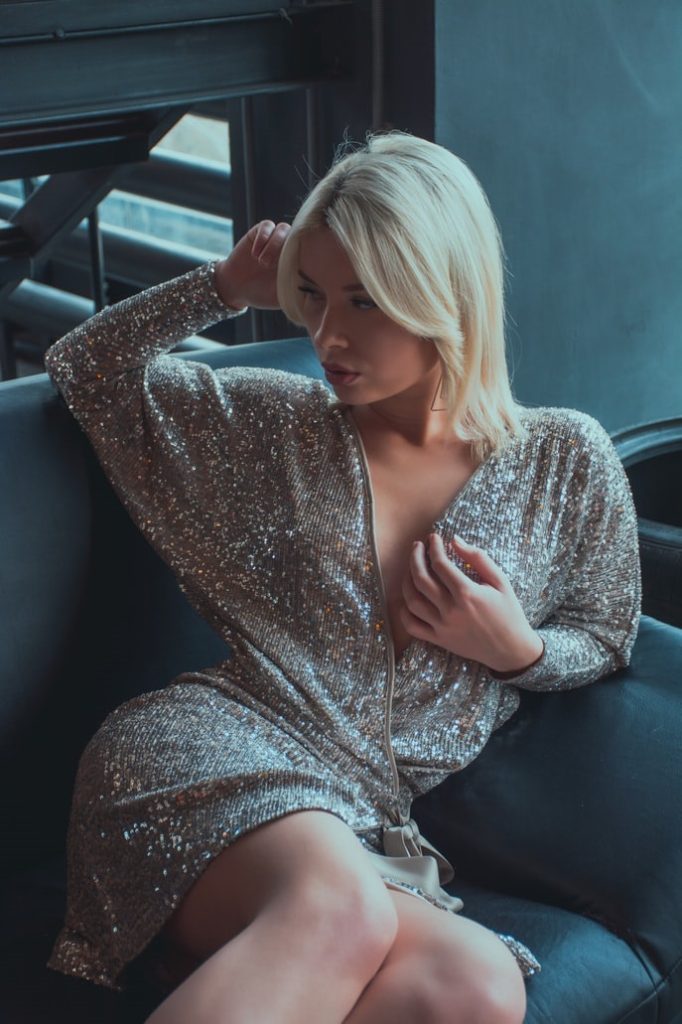 Portfolio shootings are a common way for photographers to enter the high fashion photography industry. Agents use these photos to promote their model clients. A bold but straightforward background can draw attention to the model, and vibrant colours make the image sparkle.
Commercial Look
Repeat customers are often agencies or brands who enjoy how a photographer shoots an image. A large part of the work is figuring out what the client wants. High fashion Photographers can employ a range of techniques to elicit a specific mood or impression in a photograph that aids in product sales. All the apparel now appears to be bold and current, and it should be in the shot, which can also be countered by a natural background, which creates a stunning contrast and appeal that will pique the audience's interest.
Poses
When putting them in scenarios and interacting with the surroundings and objects, you may need to capture a few extra shots. Check the lead lines, body shapes, and clothing presentation on the back of your camera to make sure they're to your satisfaction. There are a few things to bear in mind when posing models.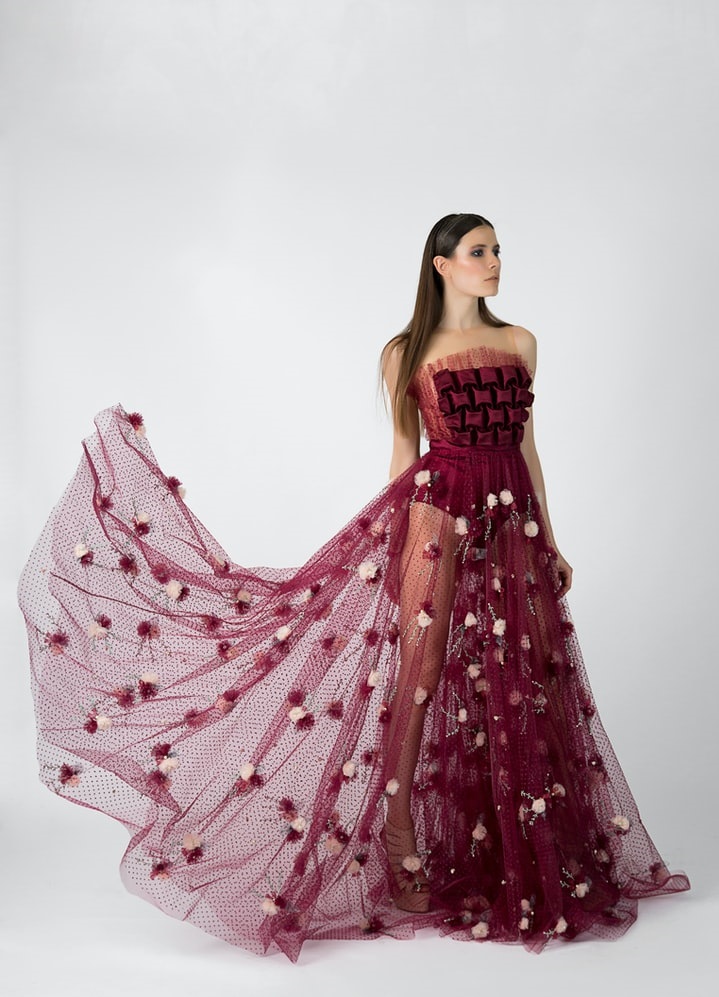 When posing, make sure your limbs are bent for a more comfortable look and your hands aren't in fists or pockets. Where a model is gazing can have a significant impact on the energy of an image. Depending on the viewpoint of the image, having their attention shift away from the camera, possibly toward you, is usually beneficial.
The photographer and model must be acquainted with one another and build a rapport with the camera as it will help to take better photos and understand the theme. Practice many poses, including standing, sitting, and reclining ones appropriate for the situation. And after that, have the props with the model move about and take some action shots.
Create Narrative
Aside from clothes, makeup, and haircut, the photographer has complete control over two other image aspects. They can either add to the tale or derail it. The goal is to create a cohesive piece with a clear message for the spectator. The location is the first and most significant tool. The background might be included in your article. Using props is another way to aid in the telling of your story. The beauty of employing props in fashion photography is that it allows you to express yourself more freely than in other genres of photography.
Unlike portraiture, in high fashion photoshoots, where you convey an individual's story, you create the story. In good photography, compositional balance is a repeating theme. An excellent example of an asymmetrical and balanced image is a reflection photo. By balancing images with a second model, props, or landmarks, you can achieve this. Using a model, lighting, and colour in unique ways is vital in high fashion photography. Photographers can also use how the model is posed, where they are looking, and which body parts are accentuated in the photo to produce a range of styles.
Background With Colourful Fashions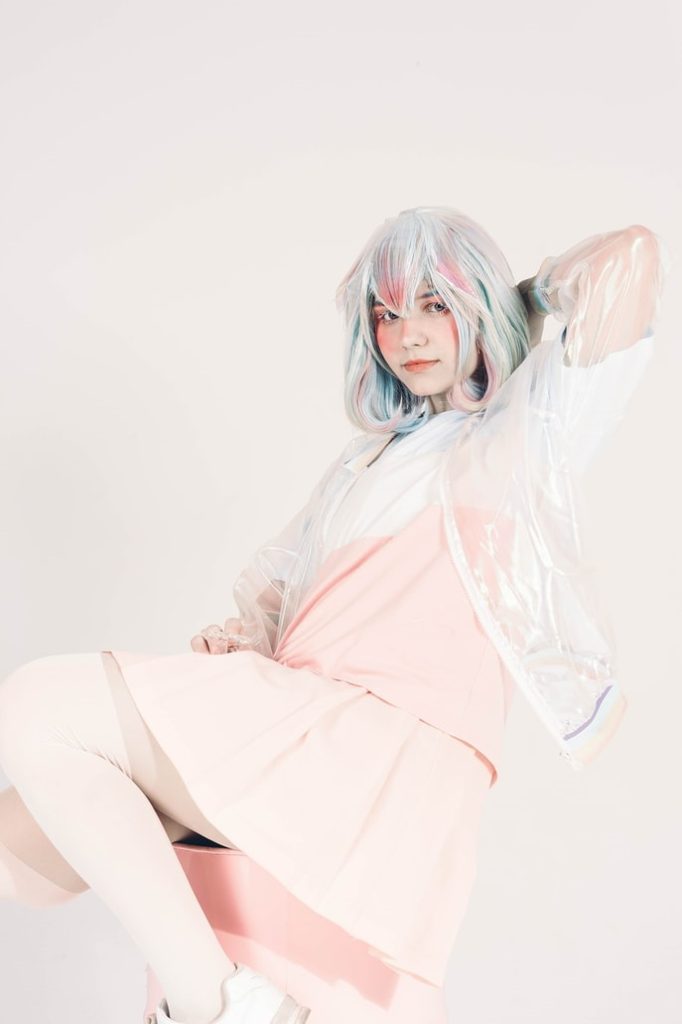 Combining a dark background with bright, colourful clothing can considerably impact. The model's stunning flowing dress pattern and striking beauty are now starkly contrasted against the grungy background. You can use anything from the model's windblown locks to the background graffiti or drawings to add interest to a photograph and make it look different from different angles.
Unique Effects
Photographers may also produce incredible effects that can embellish even the most basic photographs. You may also use the blur of falling rain effects to produce the bold look of the male model. Intrigue, such as the mystery of this photograph, draws the spectator in and invites them to look at the snapshot more closely.
Such approaches are mastered by some of today's finest fashion photographers. A photographer's job is to develop fresh ways to present styles. Try putting a standard smiling bride next to a groom in a shot that also shows the model's stunning bridal gown against a natural backdrop and a swirl of darkening clouds.
Double Exposure
Thanks to contemporary technology, images may now be captured in some of the oddest locations. From the twirling of a model's hair underwater to the mirror effect of the water above, a shot taken underwater adds a whole new depth to her look. One-of-a-kind photos may be created with special effects, and one of the most unusual is the use of double exposure to create an awe-inspiring image.
For example, the woman and the flowers are superimposed such that she seems like an ethereal entity among the blooms. Exotic and dramatic backgrounds, such as this unique desert view, can also help a fashion photo stand out. Consider that, in addition to a magnificent background, the model is placed nearly as if she is strolling, and the natural pose adds to the image's visual intrigue and attractiveness. This will likewise produce the desired consequences.