Fashion Photography plays a significant role in the promotion of fashion brands. Even if you are associated with some other trade which has some close relation with the fashion industry then also fashion photography is important for your brand.
It is obvious that you must deal with fashion photography if you are associated with the fashion industry, no matter in which form. The importance of fashion photography has long played an important role in the fashion industry, and its contributions are numerous. Photography and fashion photographers have a lot to offer fashion, not only in terms of portraying it in its most natural moments but also in terms of allowing it to spread and grow.
Let us first see how the fashion photography can help your brand in brief then we will be discussing the significance of fashion photography in detail.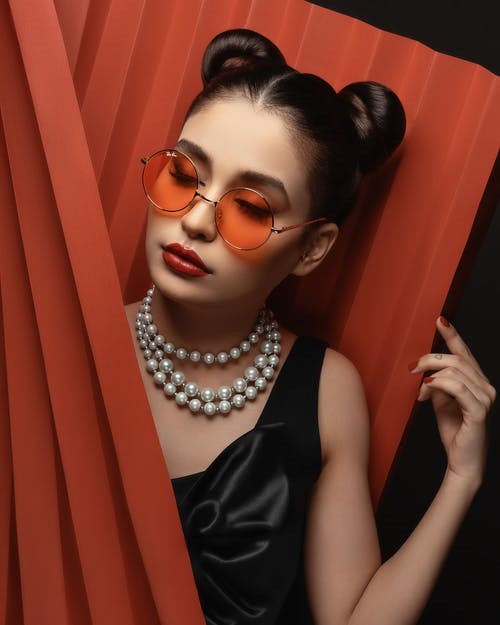 Impact of Fashion Photography on a brand
Creates Brand Awareness– it takes a minute to destroy a brands impression but takes a lot of effort to build it. This notion is famous since the birth of business, but in today's time you can create the impression of your brand in 50 milliseconds. The time is short, and you need to make sure that the audience remember the logo of your brand, color of the product, fonts used, themes and every little detail that create your identity In the industry. This where you need photography. Fashion photography has the power to make a big difference between your description of the product and the real appearance of it. Good quality fashion photographs can hence create brand awareness and make an impact on the audience.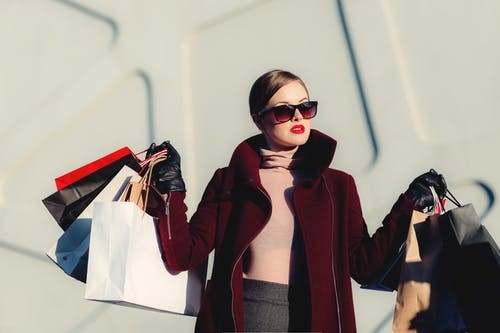 Storytelling for your brand- It is important for the audience to know the background of your brand. Photographs can tempt the audience to make a choice in favor of your product. Nowadays people are very much conscious about the brand while buying fashion products. They go through the reviews, the background of your brand while shopping for the first time. After they have known you, it would be like building a trust and beholding it forever. They will continue to buy your brand until you compromise with the quality of the product. Hence it is important to build the first impression through photographs and nit just descriptions. Hence, you will be needing a skilled fashion photographer for storytelling of your brand.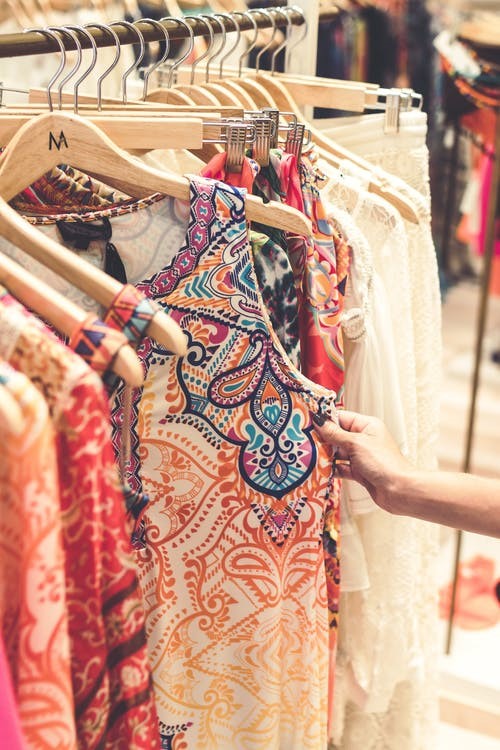 Builds online fashion community for your brand- Instead of hosting and managing a happening or fashion show every time you make a change, it's easier to publish a portfolio of fashion photographs that showcase your entire story and development. Photography is unquestionably a more elegant method of collaborating and establishing a strong online community. Posting fashion photographs for your brand on the internet keeps your fans and customers up to date on these ever-changing trends.
Publicity and advertisement of your brand– We all know the impact of fashion photography when it comes to advertisement. We all have bought fashion products, be it garments, jewelry, cosmetic and so on. So, while buying an item (online/ offline), we make an imaginary checkline in our mind and we go for the product which suits us well. Never forget that the same constraints are available for your audience and customers.
We often say, "first impression is the last impression", this first impression is made through fashion photographs by fashion photographers.

Communication with your customers through social media-Consistent and beautiful photographs help to establish complete trust and recognition. Because of the various social media sites, photography is the best and quickest way for a company to show off its styles to the world and tell its story to the public.
Importance of Fashion Photography for your brand
Standard fashion photography always improves brand positioning and leaves a lasting impression in the minds of customers which also create an impact in the industry.
Online fashion is now popular everywhere people prefer to shop online, which is why photography for e-commerce for fashion brands is essential.
There are numerous advantages and importance to fashion photography, and we will discuss how they created an influence in fashion photography for all fashion brands.
Helps people see every fashion show
Even for people who are in love with current trends and enjoy watching fashion shows, it will not be possible for any of them to show up at every event all around the world. Fashion Photography is come to save the day as it gave a whole new means of following fashion trends and events.
Photographs, instead of videos, provide the visitor an opportunity to take their time and analyze each outfit thoroughly. They exhibit the model in natural movement and provide the outfit with the greatest circumstances to show off.
Fashion Photography alone can assist any fashion addict to decide their following fashion picks and create an influence in fashion photography and help them feel as if they were attending any fashion event they could have longed to visit.
Photos may still help them stay up to date and even inspire them to put together their own distinctive and stylish outfits through their own sense of style.
Without photography, it wouldn't really be feasible as no words could truly convey what a picture can reveal, especially when it comes to fashion.
Helps enrich and expand the fashion community
Fashion articles and blogs are indeed a brilliant way for anyone to remain up to date on the newest fashion trends, and they are frequently operated by fashion enthusiasts from all over the world.
By adding photographs from numerous fashion shows into their most recent postings, fashion photography allowed these blogs to become much more influential.
When trying to attract more people to a fashion piece, the visual component is quite essential, and it helps committed fashion followers understand how to blend colors and textures to follow the trends they adore the most.
The online fashion industry is huge, and one of the coolest aspects of it is that admirers may get direct access to the profiles of their favorite producers at any time. Previously, images could only be seen in publications and taken by professionals now, social media has given any artist the opportunity to share their work with the community and receive feedback on their efforts in a matter of seconds.
 Mannequin Effect
The use of models or mannequins to emphasize the distinctive shape and fit of each product is one of the most popular methods in fashion photography. However, showing the figure or mannequin in every photograph isn't always effective. Retailers may sometimes shoot their products being modeled, then dismiss the models and use Photoshop to make the mannequins appear invisible. Removing models and mannequins can be a challenging technique to master for smaller stores that conduct most of their image editing themselves.
Make sure your products meet your mannequin or model by selecting the appropriate size or arranging the clothing to fit properly. Moreover, if your product has sleeves, make sure they are positioned downward so the spectator cannot see them.
You must be able to take high-quality images in a studio setting to use the ghost mannequin approach.
When photographing shirts, the camera should be positioned directly level with the chest area, and when photographing bottoms, the camera must be positioned across from the hip area.
Photographing a product from an unsuitable perspective, such as too high or too low, can make the garment appear "tapered."
Using a telephoto zoom lens to take your photographs can help to reduce distortion and allow you to get closer to smaller items while moving further away from larger ones.
For invisible mannequin shots, make sure your studio shooting space is spacious enough to accommodate your camera and tripod.
communication between fashions and peoples.
Photography was the very first thing that allowed fashion designers a method to make their creations known around the world. On top of that, it allowed individuals to take a firsthand look at their work and continue to give an opinion on modern ideas. Brands are now able to interact with their community simpler and faster than ever before. Equipped with a better link to the fan base and other communities, marketers can get feedback quickly too.
In the past, when social media platforms were not present, individuals didn't always have the chance to have a glance at the clothing styles of their times and there wasn't an easy method to get engaged. Nowadays, where practically everyone maintains an online account, they can very easily follow their preferred designers and luxury brands and witness their products firsthand.
The importance of fashion photography has allowed a lot of freedom to the designers, who are able to gain instant feedback on their creations and further advertise their concepts. Photography provided them the flexibility to share their creations with the public and that transformed the impact of the fashion business by a lot.
Must Create a Vision
A professional fashion photographer is far more than just capturing images. Many fashion firms and retailers are just interested in fashion photographers who can take the initiative of the full photography production process, not only have the capacity to capture a decent picture. A successful fashion photographer is to develop and capture a remarkable image. the impact of fashion photography is one of society's main driving influences and conversely is true as well. The two work together and play around with one another. It is the photographer's obligation, then, to connect those dots.
Draw from cultural surroundings and tie them to the apparel. Photographers have to keep in mind what is happening in the world today, what is trendy, what do people seem to care about—and try to match that to fashion.
While trends are a wonderfully important aspect of the fashion industry, fashion photographers must recognize when to use a trend, alter a trend, or when a trend is regular old overdone. The differentiating feature-and the constant denominator in the tremendous range of style, technique, and content-is the fashion photograph's purpose is to portray fashion or a "fashionable" lifestyle.
Fashion Photography has created some of the most inventive, intriguing, and socially illuminating documents and exposed the attitudes, conventions, goals, and tastes of the time. It also represents women's perception of themselves, including their dreams and desires, personality, values, and hobbies.
photography in the fashion industry
In the past, images were utilized in the fashion business to either highlight a new trend or even send along a message through clothes. In our day and time, this fact seems to be slightly adjusted and while fashion is the main part of each photo, other elements have been integrated which have affected the standards of the fashion business.
The most significant concern with the impact of fashion photography is the excessive quantities of Photoshop that are used. This is a way of modifying models' bodies and erasing whatever "imperfections" the photographers or the editors might come across.
Although initially this was done to make photographs more faultless from the creators' perspective, via the advent of social media, the online fashion industry identified an issue with this method. Models were found depicted in a far more implausible style and their figures were made a lot slimmer than they truly were. This illusion in their proportions was actually harmful to not only models themselves but also for the girls of all ages who looked up to them. And even more women in this industry as well as the music and film industries also ask that their photographs should not altered during the publishing process. This not only helps set positive examples to younger females who admire them, but it also provides photography the chance to highlight the genuine beauty of the models behind the photos, which in any and every situation should be celebrated.
Impact of Fashion Photographers
The importance of fashion photography has allowed the globe to have an instant view of the newest fashion trends from runways all around the world. Expert fashion photographers can earn a handsome amount and bring fame in their career. Fashion has never been more accessible than it is today, and photography has played a significant role in this development.
Do not get worried if you get to work with fewer famous companies in the beginning, who knows you might be the Sabyasachi Fashion Photographer in the coming days. So, keep photographing.