The best camera for fashion photography is determined by many factors even the top expensive cameras also have pros and cons. Firstly, there is the option of selecting suitable good lenses by considering the camera's lightweight is also appealing, particularly for fashion shows.
It would help if you also had to see the battery life according to the respective choices of your camera body. This post will teach you how to choose the best camera for your fashion photography business and give you practical advice.
We came up with 12 of the best cameras for a fashion photoshoot to make things easier for you.
Nikon D850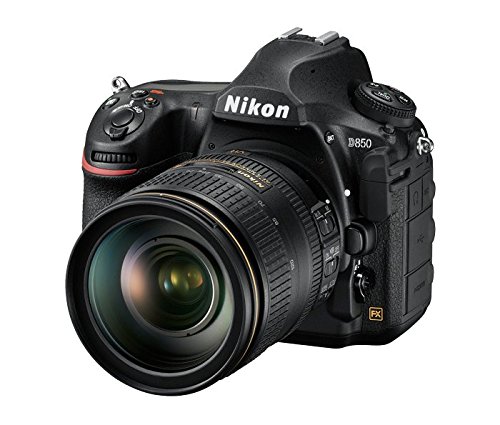 The Nikon D850 is a joy to shoot with, thanks to its large viewfinder and full-frame 45.7 MP sensor. This camera has a good frame rate of 7 fps, a high resolution, and a wide dynamic range, making it ideal for runway displays and special events. You'll get crisp, clear shots from this camera, ensuring that your fashion photography captures the model and the outfit in stunning detail. When you combine this camera body with specific high-quality NIKKOR lenses, you will get excellent results.
It is Back-side illuminated (BSI) FX-format full-frame with a CMOS image sensor and a large viewfinder, tilting touchscreen, WiFi, and Bluetooth connectivity. However, it is quite heavy and bulky and has no built-in flash. Still, it deserves to be included in the best camera for fashion photographers.
Canon EOS Rebel T8i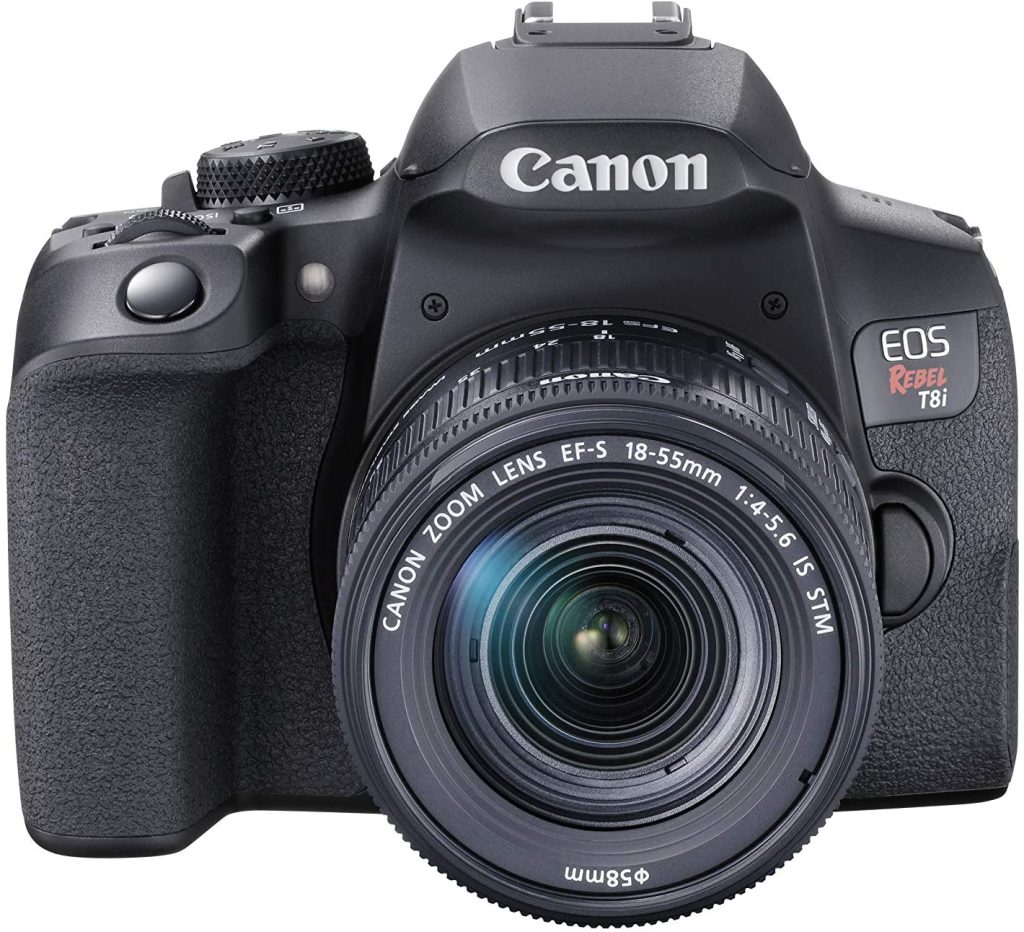 The Canon EOS Rebel T8i offers greater sensitivity and speedy camera performance with its 24.1 MP crop sensor and fast DIGIC 8 image processing, making it ideal for photographing fashion in various situations. The ISO range can be increased to 51,200, allowing you to shoot crisp photographs in low-light conditions. The Rebel T8i boasts an improved autofocus technology that maintains focus. At the same time, your subject moves across the scene, making it ideal for shooting moving models on the street or the runway.
This feature comes in handy even when photographing motionless things because it ensures quick and accurate focus. It has a touchscreen with full articulation, controls, and a menu system that is simple to use with excellent battery life and an autofocus mechanism that works quickly.
Reasonable cost but there is no weatherproofing, and build quality is average. We have included Canon EOS Rebel T8i in the list of best fashion photography cameras for all these reasons.
Sony a7R IV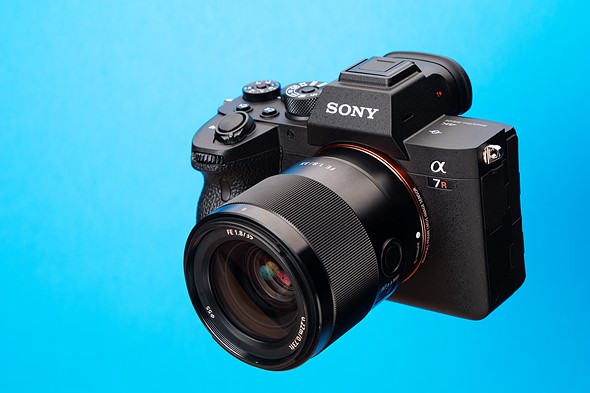 It features outstanding image quality, dual UHS-II cards' slots for high ISOs, and high-speed autofocus with Eye-AF tracking. But it's pricey, and there's no built-in flash. This is a small, easy-to-handle camera with super-fast shooting capabilities. It can shoot at up to 10 frames per second and take up to 68 full-resolution photos in a single burst.
The Sony a7R IV is an excellent choice for photographers who want to perform a lot of photography at fast-paced events such as Fashion Week or other runway shows. A 567-point phase-detection autofocus system covers a large area and ensures accurate and dependable autofocus. Even in low-light situations, where subjects may be challenging to see, the system operates admirably.
Pentax K-70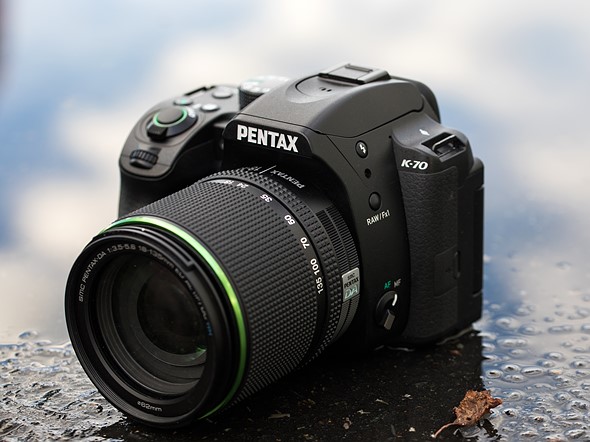 It boasts easy-to-use buttons and an LCD screen, as well as good picture stabilization and built-in WiFi. It also comes at a reasonable price. However, at ISO 800, images begin to produce perceptible noise, and the design is bulky and heavy, resulting in shorter battery life. Your prints will be sharp and clear, thanks to the 24 MP resolution.
And, with the correct lens, you can get some stunningly gorgeous background bokeh with this camera. Even at longer focal lengths and extended exposures, the Pentax K-70's outstanding image stabilization helps to keep any camera shake away. You'll get crisper photos even in low light, which is essential for photographing models and couture, thus one of the best photographers for fashion photography.
Sony a7R III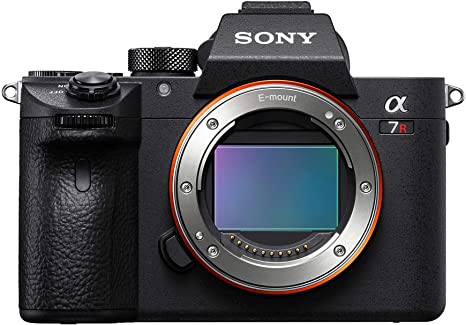 Although it features an excellent 42MP resolution, a dual SD card slot, and an excellent focusing mechanism, as well as WiFi, Bluetooth, and NFC connectivity, the E-mount lenses are still inferior to those found on other DSLRs. The Sony a7R III is the successor to the a7R II, which was also quite popular. The Sony a7R III has the same 42MP BSI CMOS sensor as its predecessor, the Sony a7R II. On the other hand, the latest version can shoot up to ten frames per second.
Unlike its predecessors, the Sony a7R III has a few enhancements, including a dual-lens camera.
Compared to the a7R II, the a7R III has an SD slot, a longer battery life, and better autofocus. A 399-point AF system is used in this camera, allowing for faster focus in all lighting conditions.
Panasonic Lumix GX9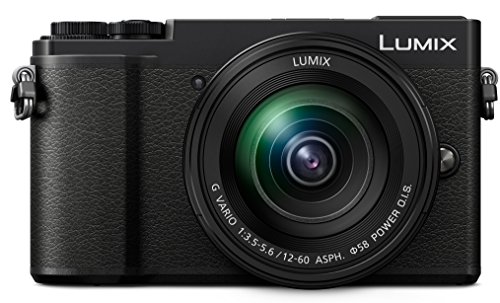 It's a Micro Four Thirds mirrorless camera that, like the GX8, has a 20-megapixel sensor. The Lumix GX9's ISO range reaches ISO 25,600 and shoots at 8 frames per second. The photos can also be transferred over WiFi and Bluetooth. The Lumix GX9 boasts a tilting viewfinder that allows photographers to compose their shots, even when they require a low angle.
You may also tilt the LCD. It has a 3-inch 1230K dot touchscreen that can be tilted up to 90 degrees and down to about 45 degrees. In comparison to DSLRs, there are fewer lens possibilities. It is also among one of the best photographers for fashion photography.
Fujifilm X-T30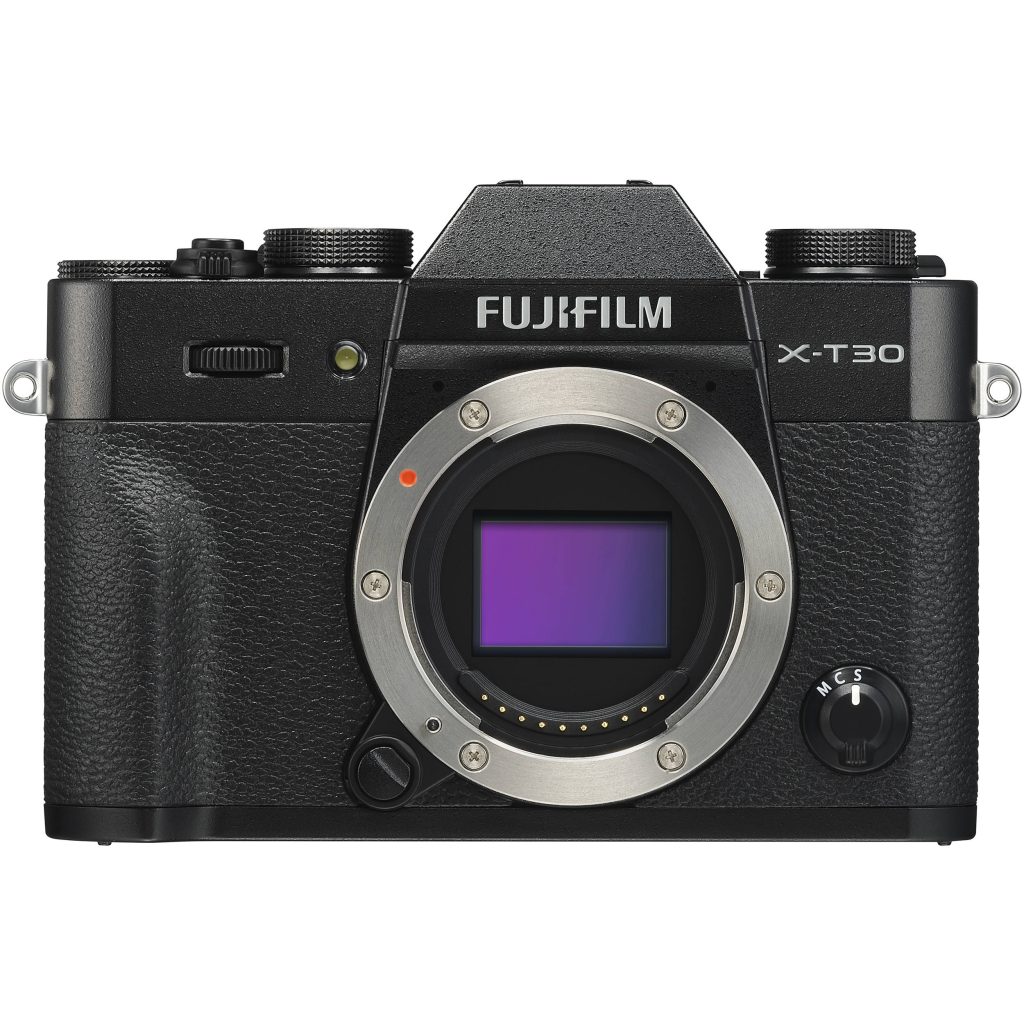 The camera features a fourth-generation 26.1-megapixel APS-C sensor, a 425-point phase-detect autofocus system, and continuous shooting speeds of up to 8 frames per second. Though it falls short of the XT-3's 11 frames per second, it can still be helpful, particularly if you need to shoot models and fashion items and products. If you need to shoot some videos, you can do it in 4k resolution.
You are, however, restricted to shooting 10-minute segments. You'll also get Fujifilm's Eterna color filter, which might let you tweak videos more effortlessly. When it comes to JPEGs, the X-T30 delivers excellent quality. It provides variety by experimenting with softer tones or more vibrant images.
It also has WiFi connectivity, allowing you to see and share your images on Instagram right away. If you don't have a stable WiFi connection, it also has Bluetooth connectivity. The X-T30 can be used with many different lenses. If you prefer to shoot on the street, you can utilize the 35mm f/2 prime lens.
Fujifilm X-T2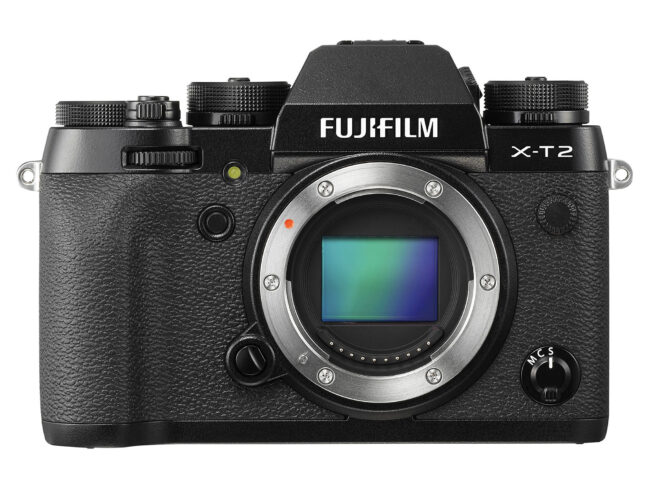 Following the advent of the X-T3, the X-T2 became a popular choice among budget-conscious photographers. The X-Trans CMOS sensor offers a resolution of 24.3MP. It has ISO sensitivity ranging from 200 to 12,800 and can record 4K footage. It has a 3-inch LCD with a 1040K dot resolution and a 3:2 aspect ratio which can be used in both the X-T30 and the X-T2. The X-T2, on the other hand, lacks a sensitive LCD. The electronic shutter allows it to capture fast 14 frames per second, ideal for shooting moving subjects. However, when compared to the X-T1, photo transfer to mobile is slightly slower.
Olympus OM-D E-M10 Mark III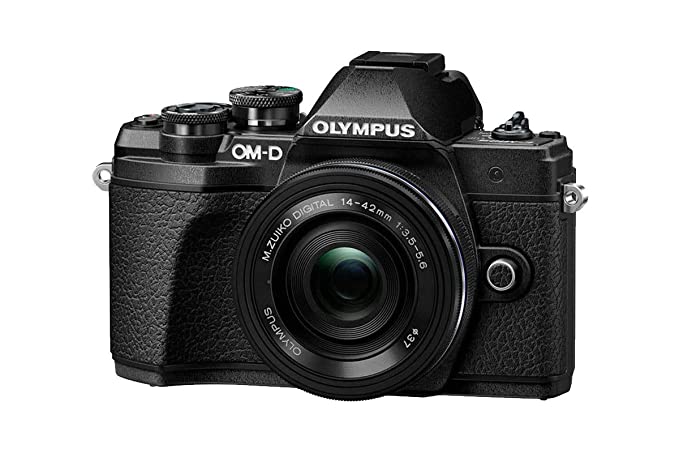 Compared to other cameras, the 16-megapixel sensor appears to be a bit outdated. Despite this, the OM-D E-M10 Mark III entered our list for various reasons. In addition, the camera can shoot at a rate of up to 6 frames per second. This isn't a bad value if you only intend to use it for fashion photos. It's lighter than a standard DSLR because it's a mirrorless camera. It also implies that if you're photographing models for a long time, this would be a fantastic alternative to have with you. The Olympus OM-D E-M10 Mark III also offers an art option that includes 15 different filters. The settings are easy to alter and are ergonomic, and also it has WiFi.
Canon EOS 77D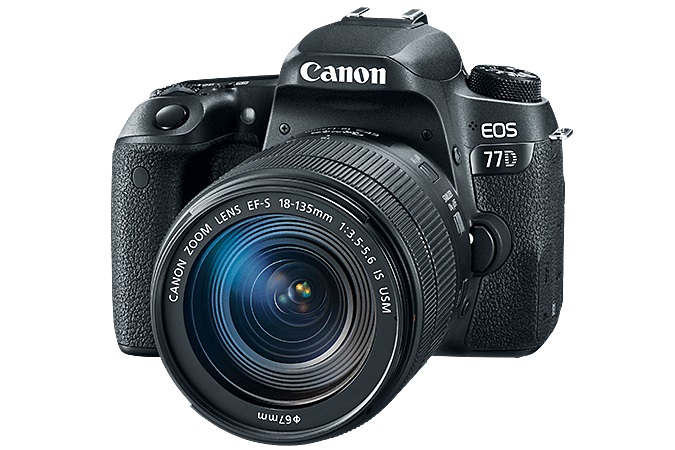 The EOS 77D is a 24MP APS-C DSLR frequently mistaken for the Rebel T6s' successor. Like the 80D, it includes two control dials, an AF ON button, and a top-plated LCD. However, the Burst speed is not as fast as anticipated.
Nikon D7100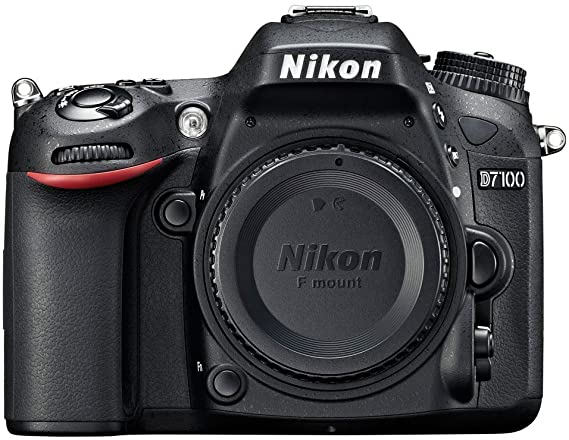 It boasts high image detail, advanced ergonomics, fast autofocus with high burst speed, and a flexible algorithm for an automated ISO setting, but the control options are challenging for beginners. ISO and white balance controls are on the left side, and it also requires high-grade optics. It features two SD card slots, which allows you to shoot more RAW images to acquire the perfect shot. By the way, the fantastic thing is it can shoot in RAW + JPG format at a speed of 6 frames per second. It's not much, but it's perfect for fashion shows and dynamic portrait fashion photography.
Canon 5D Mark II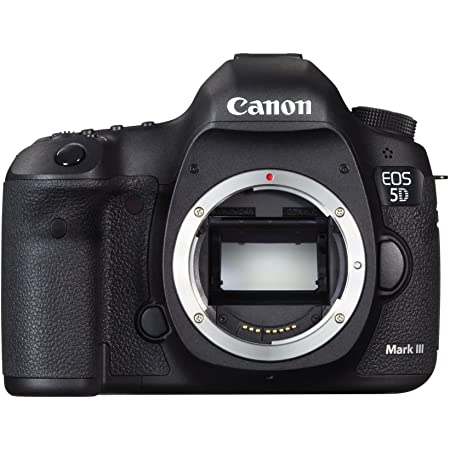 Excellent images, even at high ISO, thanks to a fast and precise focusing system that includes an electronic level feature to ensure the camera is perfectly horizontal and has long battery life. However, the monitor is not movable, limiting the potential of LiveView mode. There is no autofocus backlight or slow autofocus in Live View mode, and no image stabilizer is included. At all ISO levels, this camera produces excellent clear photographs. Some customers remarked that the image is too sharp when using this gadget. However, if you work in the fashion industry and take large-format photos, this is the most significant benefit.
Nikon Z6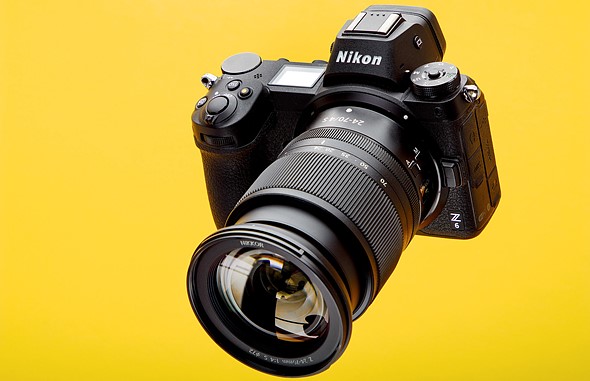 The Nikon Z6 is a formidable opponent of Sony's Alpha series. A high-resolution EVF, 4K Video, 12 fps burst speed, and a hybrid auto-focus system are just a few of the Z6's appealing features. This all-around camera's build quality, high-end capabilities, and size make it ideal for busy fashion photographers. The Z6 has a 24.5MP full-frame CMOS sensor, which, while not the best, nevertheless produces excellent photographs with a more comprehensive native ISO range of ISO100 to 51,200. The sensor size is a full-frame 35.9 × 23.9 mm, with a resolution of 25 million pixels and a shutter speed of 1/8000 sec.
Sony Alpha a9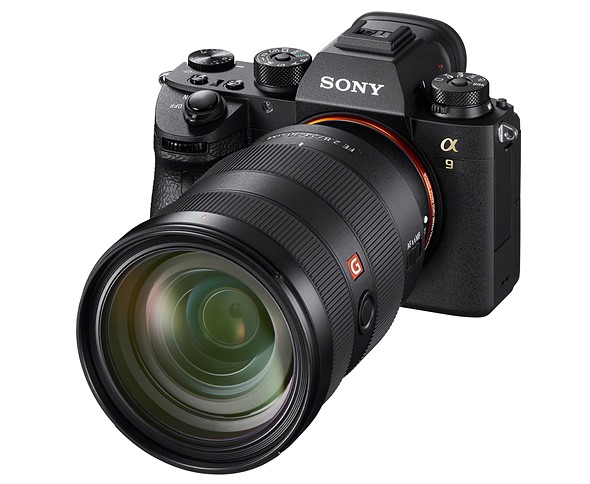 It's lightning-fast, has a beautiful sensor, and can track for a long time, among other things. This camera is equipped with a full-frame 24.2MP Stacked CMOS sensor, ideal for still photography. It also has a 5-axis picture stabilization mechanism and uses the Bionz X image processing engine.
The main selling feature of this camera is its quickness, as it has a 693-point hybrid autofocus technology that covers 93% of the scene. It also boasts a slew of features that will help you get better outcomes, such as improved Eye-AF, which is unrivaled when combined with the 20fps continuous shooting mode. It is also one of the best photographers for fashion photography.
Whether you want to shoot for Vogue or start your fashion blog, mastering the art of fashion photography opens many options for fashion photographers. It may appear that photographing fashionable clothing is simple. Still, a lot goes into getting the perfect shot – and the first step is to locate the best camera for fashion photography.
There are many fashion photography possibilities available, far more than those listed here. Choosing the ideal one for you boils down to what advanced features you require and how much money you have available. And now that you know what to look for in a camera for fashion photography from this list.