Becoming a professional photographer is in itself a difficult job, and if you are considering the fashion and model photography field for creating a niche for yourself, then it could be even more difficult. Also, to make an entry in this field requires patience, perfection, and passion besides dedication. If you think you have all the attributes mentioned above, chances of your hitting the list of top photographers in the industry sooner or later, are quite bright. Nothing is impossible for those who have the right attitude and works hard toward it.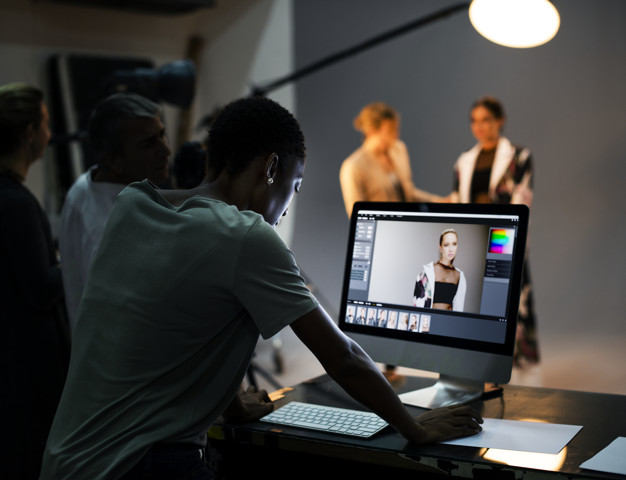 Listed below are few crucial fashions and modeling photography tips to be kept in mind before stepping into this profession:-
1) Start practicing with your friends modeling for you
At the initial stage of starting fashion photography, a well-established artist team in the various fields might not be interested in collaborating with you. So, before you start selecting models, stylist and other team members for your venture, start with your friends who could agree to give modeling poses for you. Not everyone gets the chance to work with famous models; a lot of them have to start the job shooting with everyday people. Their professionalism lies in making them look like models.
Make sure that you click a good-lot of fashion-themed pictures with them. Before taking the pictures to make thorough research through magazines and fashion websites to know how famous photographers do justice to their work and then tried to recreate similar kind of profiles. This will help you get familiarized with your profession and various technical aspects required for fashion photography shots.
2) Join with a team of experts to learn on-site
Photography is teamwork, and photographers with no team of models, stylist and makeup artist cannot create the story of success. So, it is always better to learn the basics of fashion and modeling photography by collaborating with other members who are established in this field. On-field practice and tricks give the most usable kind of information. These team might ask for your portfolio so, be ready with a small collection of images that you can showcase.
The portfolio helps other teams to judge your caliber as fashion photographers.
There is "Time for print" phrase common in the photography industry in which leading photographers let amateurs or interns under them to click pictures of a model under their supervision. The condition here is that the learning person will get photographs of the model shoot. And the company gets free photographers. This is a significant way to expand without spending money.
3) Learn to retouch your fashion photographs
Retouching fashion photograph is equally important as clicking them for a different and a better look of the same. Various apps are available online that can help you master retouching skills needed for fashion photography. Retouching involves editing photographs using different software tools. Manipulation of the photographs in such a manner that they look more appealing even with the simple background requires knowledge of photo editing software and retouching skills. Every photo requires a different kind of editing. Exclusive knowledge of various photography tools will prove essentially helpful.
4) Create your signature style
Copying is strictly prohibited in fashion photography. It is necessary to draw inspiration from the people you follow but add your signature style to it to render them a completely different look. Also, find out which kind of fashion and model photography inspires you the most whether it is high fashion model photography or street fashion photography.
Give a professional touch to your portfolio via actual model shoot, once you have practiced enough with non-professional models. Polish your model photography skill by switching over to real model photography.
If you are serious with the photography profession, you can start with the fashion/modeling photography website. Many editors need real prints on paper so, always keep your physical portfolio ready while approaching established photographers.
5) Take help of social media platform for promotion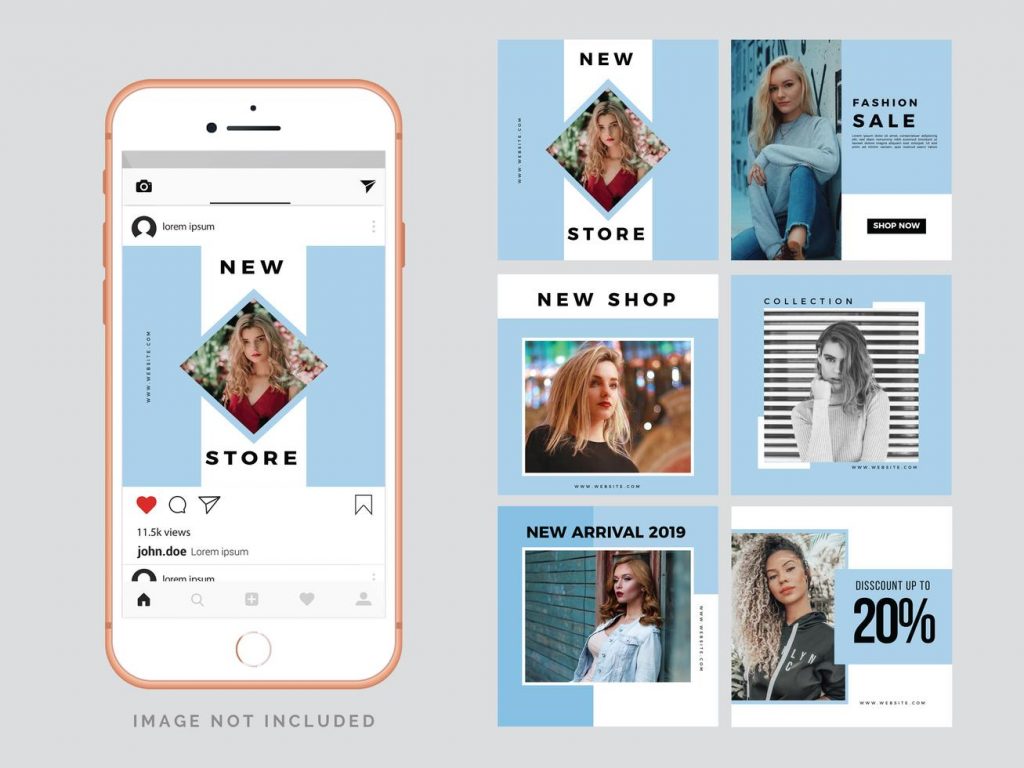 Creating Portfolio is one thing, and sharing your photographs on social media is another for gaining exposure in the field of fashion and modeling photography. Many photographer companies have found their fresh talent on social media like Instagram. Uploaded images of professional photography can attract not only the model but also the modeling agencies, and they can come in contact with you.
Sooner or later, good work gets an appreciation on social media platforms, which is necessary for model photographers. It will help you gain followers that will add to your popularity as photographers.
Always remember to include hashtags in the photos you post so that other people can see your work. Using basic hashtag #Fashionphotography and more can help your photos pop on the screen when other people search on Instagram feeds.
Make yourself discoverable by people interested in modeling and looking for professional photographers. Using relevant popular hashtags would help searchers reach to you. Make sure you use more of the popular hashtag. Take time to post your work and don't hesitate to mix up the keywords to increase your audience even more.
Strong network in the fashion industry
Having a strong social network and connections with renowned professionals in the fashion industry is key to create a deserving place for yourself in the fashion and model photography industry.
Try to socialize with experienced model photographers. Becoming an assistant to establish model and fashion photographer well can help you learn a lot about business ethics and various tips and tricks.
If you have friends in fashion designers, this could help you get the opportunity to work with the real models as fashion designer needs a professional photographer for the photo sessions.
Completing the full circle on fashion photography tips
Once you have decided to work as a freelancer or collaborative with established photography house of fashion model photographers, approach the way best suited for you such as submit your portfolio with agencies, designers, studios and publication houses, etc.
Make sure you keep on grooming your skills and adding more professional clicks to your portfolio as that would make it more appealing. Keep updating your social media profiles to reach to the interested people.