Editorial photography is a type of photography used alongside the text, stories, and messages in magazines and newspapers to help them be communicated more efficiently. This type of photography mostly consists of fashion and portrait photography, polished with model picture editing techniques to improve its appearance. This photography niche is sometimes used to convey a message or a tale without any additional writing. On the other hand, editorial photography encompasses styles such as fashion photography and portrait photography. Its goal is to convey a message, tell a story, raise awareness about a topic or issue, and so forth.
Commercial photography differs from editorial photography in that professional photography always aims to sell a product by creating it appealing. On the other hand, editorial photography may or may not be tied to selling, but it is undoubtedly related to communicating a message, a narrative, or a problem.
Liquid Concept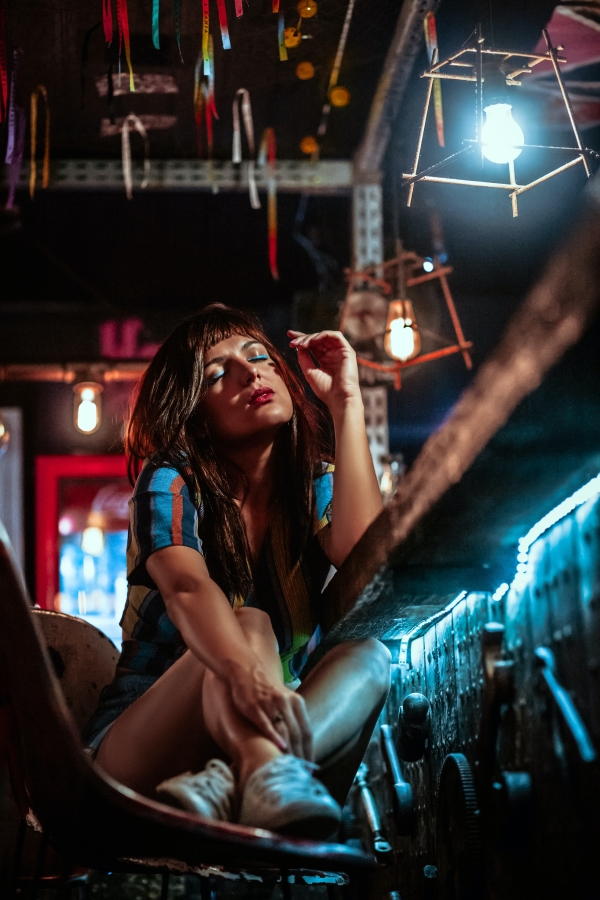 Let's be clear knowing the storyline, having a notion, and sticking to it are three completely different things. Various aims and ideas may arise at any time throughout the shoot's preparation. If the editor asks you to change your notion, be ready and willing to comply with their request. It would not only put you ahead of other editorial photographers, but it would also make you the first pick for any future projects.
Editors choose innovative photographers who can deliver the best results despite tight deadlines. This does not imply that you should abandon your previously committed effort. If possible, postpone it or, if not, explain to the editor of your responsibilities and how changing the concept at the last minute would be impossible.
Natural Light Geometry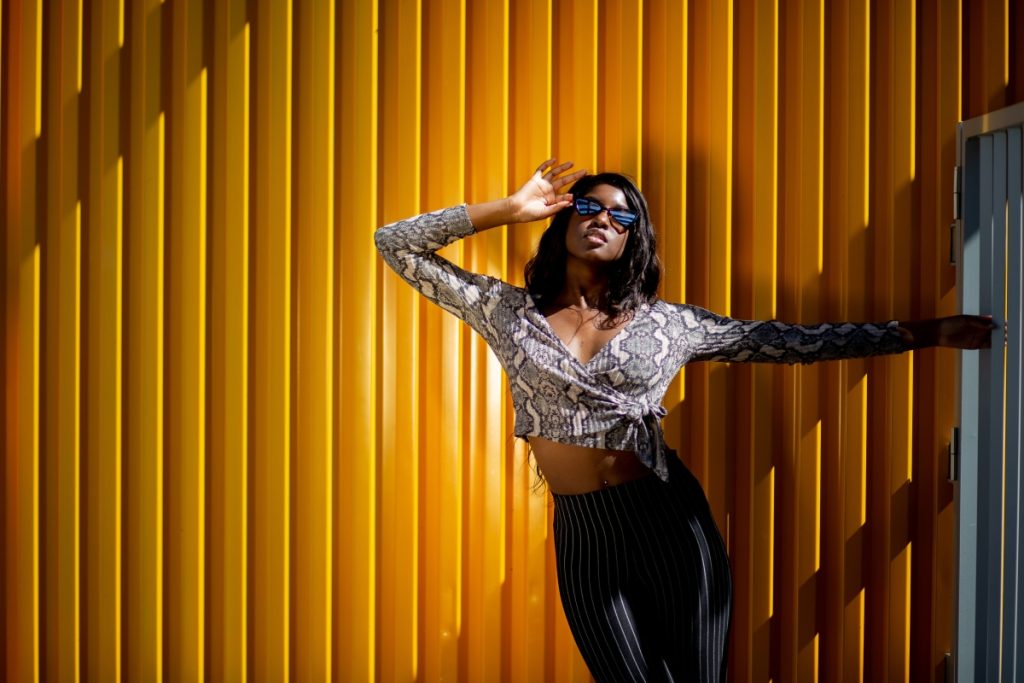 We cannot deny that the lighting aspect of photography is a difficult curve to learn. If you utilize it correctly, it doesn't imply you have to get it right the first time or spend days doing it. Natural light necessitates a keen eye to be fully aware of your surroundings.
For great light geometry in your images, try to capture the perfect natural light and its patterns. Another technique is to position yourself at a high vantage point and shoot your figure with a motion blur effect from there. This approach is used by many digital image editing businesses to enhance the beauty of various sorts of images.
Your model must be in either a crowded street or your studio as the staging area. Make your model stand out by using bright, vivid colors. The poetic outcomes of this shoot are just stunning. Experiment with several editorial fashion photography retouching procedures to see which will keep your viewers' attention on your images for your editorial fashion photography.
Consistent Idea for your photos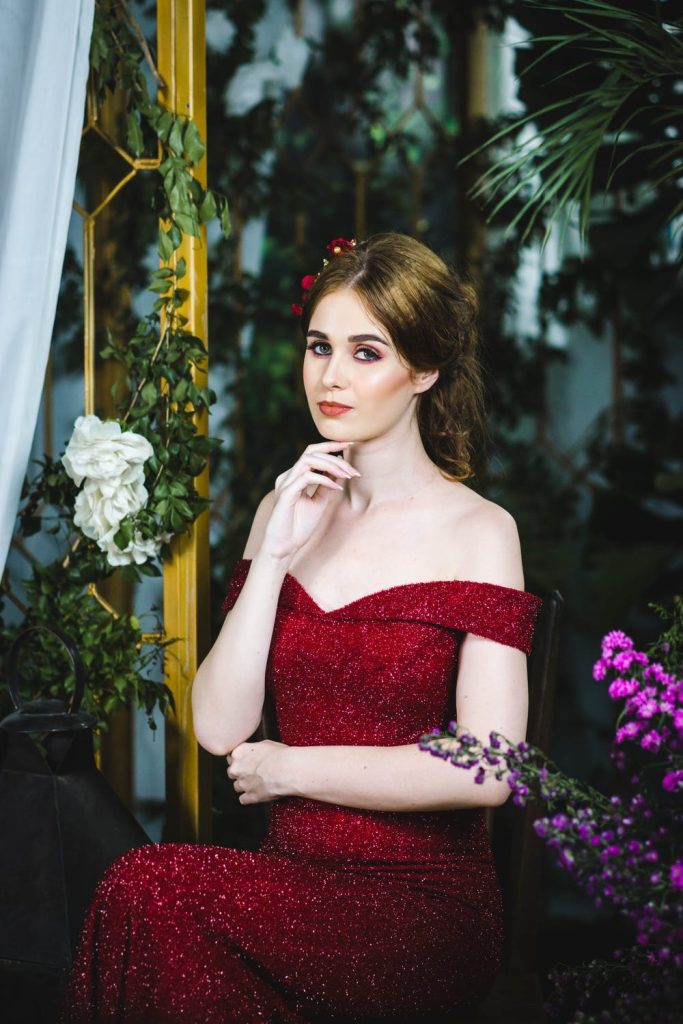 Before looking for models or creating mood boards, you must have a firm idea in mind. This could be in the form of inspirational quotations, images, or even keywords.
For instance, you may begin with a simple keyword such as summer.' Make a list of everything that pops up when you hear the word. Things like exciting stuff, beaches, and flowy skirts may come to mind.
Ice cream may be your prop, a wonderful beach could be your setting, and dresses could be your go-to outfit—the more precise your concept, the better.
Use a specific idea as the basis for a system of ideas once you have one. Examine the contents of periodicals. Articles should be read. The more data you gather, the more solid your Idea will become for your editorial fashion photography. Finally, create a memorable title that captures the essence of your editorial fashion photography session. This is something you can use in your magazine presentation. It will give editors a clear understanding of your photoshoot even before viewing your photos.
Location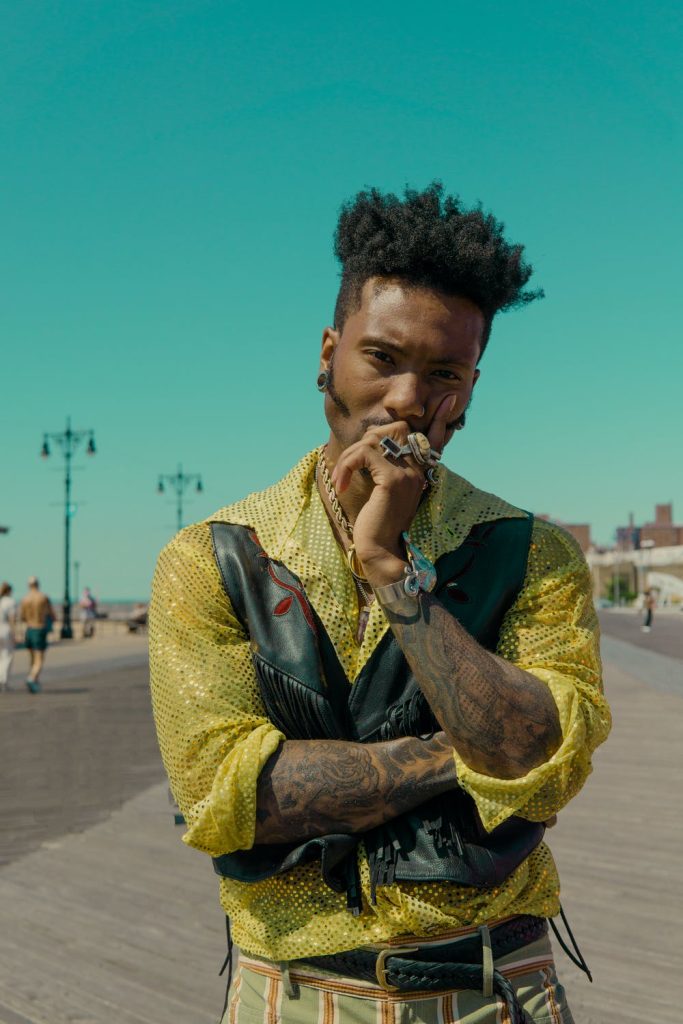 One of the most crucial aspects of editorial fashion photography is the location. You must ensure that they complement your plot while being unobtrusive. If you are shooting indoors, the first stage should be to set up the lighting, experiment with the shadows, and prepare sample shoots. However, if the shoot requires you to go outside, you will also need to consider other considerations.
This comprises the crowd, the place, the location's lighting, the shoot's time, the place's climate, and the background. It is your job to gather as much visual inspiration as you can. So that you know what you are going for during the shooting, the photographs should have a similar style and feel. If you are a beginner, we recommend starting with studio photography, where you have more control over these factors, learning editorial photography, and then gradually moving outside.
Experiment with all types of Props
We recommend experimenting with the props and getting sample pictures to show the editor to ensure you get the most out of them. If your prop makes it simple for the audience to comprehend what you are trying to express, using props can benefit your editorial fashion magazine. Furthermore, if you employ props, you might use them in unusual ways to draw the audience's attention.
Different Angles with exciting Poses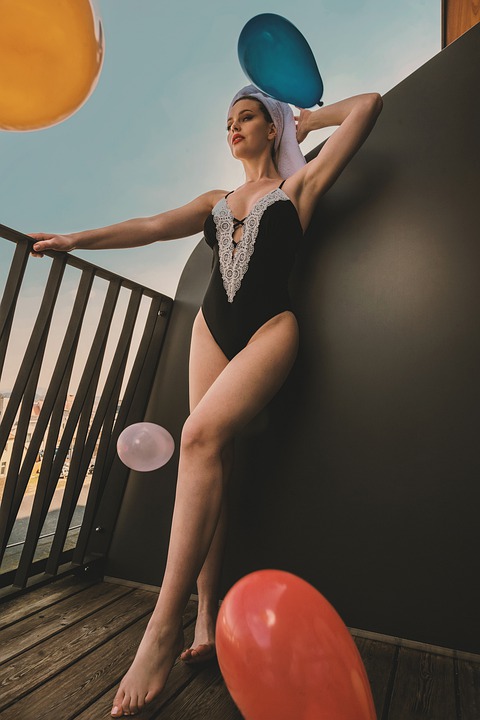 Many fashion photographs have a distinct appearance. They are bright, vivid, and evocative. Most fashion photographers employ a narrow aperture to capture as many details as possible in their photographs. Focus on perspective, layout, and positioning to make your fashion images stand out. Even if it works well in your photos, do not commit to one viewpoint or stance.
Take 5-10 photographs before moving on to a new viewpoint. You will have more images to select from if you employ more perspectives and positions. Poses demonstrate to publications that you are willing to try new things. It will also prevent your work from becoming monotonous. When it comes to posing, seek help from your model. They may have certain stances that they are comfortable with. You may also utilize a variety of posture examples to assist them in feeling more at ease during the photo.
Picture Within a Picture
A two-day plan is required for this easy session or editorial fashion photoshoot concept. The goal is to incorporate a shot from a prior day's shoot into a subsequent shoot. All you need is a first-day shot, a print of any size you need, and a reshoot of the same with a small difference, if possible, to combine all the frames into one single image. This type of session adds a lot of background and story, and it is always worth a shot for your editorial fashion magazine.
Try to shoot from a low or high vantage point. Experiment with different photo orientations to see what works best. Experiment with a new color correction technique. To make your images even better, invest in a few lens filters.
Popular Figures and Theme-based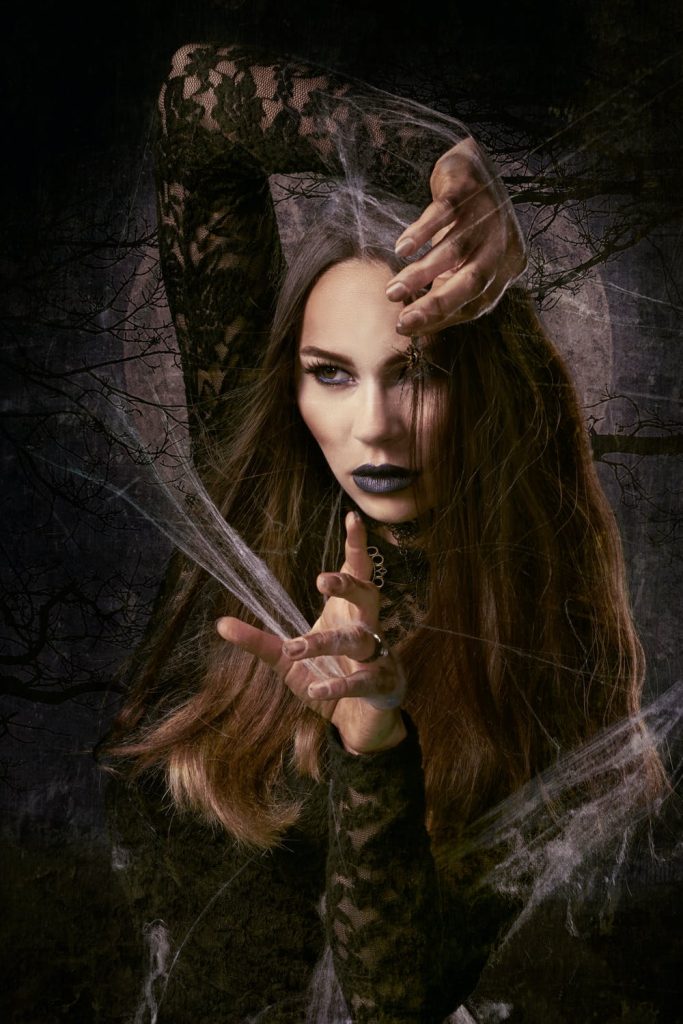 Photographers are known for their specialty in theme-based photoshoots. Recreate or stage old family photos inspired by the past's colors, materials, textures, and tones. You could convert it into a homage shoot, which would be a lot of fun. Another option is to re-enact your model using images of popular persons from the period. Famous figures could be authors, revolutionaries, leaders, artists, and so on, depending on your preferences.
You might also build your routine around themes like glamorous (think vintage cowgirls), office, idealistic, gothic, travel, futurism, renowned literary characters, and so on. Make sure the post-production is flawless, or you might use advanced editing services for photographers to assist you in breaking the internet. The purpose of breaking norms is to help you build your style. You will learn new techniques as you experiment, which you can use in future photoshoots.
Break the Stereotypes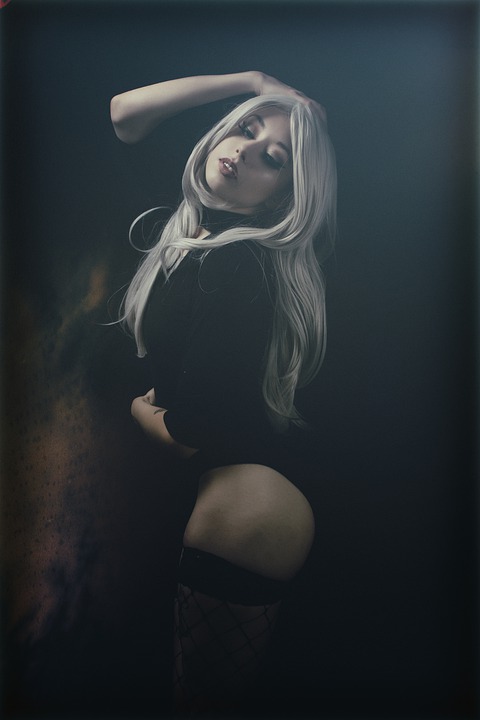 Let's start with a sequential concept involving images taken in order. Include close-ups as well as wide-angle and long-range views. Combine them all into a single grid that tells a story with your model, either in order or at random. This artistic method highlights a wide range of color, texture, and pattern variations.
A paint-by-numbers approach, in which you splatter or stoke paint over your images, could be an interesting experiment. You can accomplish it digitally using editing software or manually with translucent sheets for your editorial fashion magazine.
Fashion photography nowadays isn't necessarily about glitz and glam. Allow your models to be themselves, free of restrictions and perfect imperfections, and embrace their human side. A photoshoot with no make-up or hairstyles, or even purposefully unattractive, ripped, or worn clothing. You will be guaranteed to succeed with this concept no matter what if you have some expert photo editing skills.
The Splendid Hair Shoot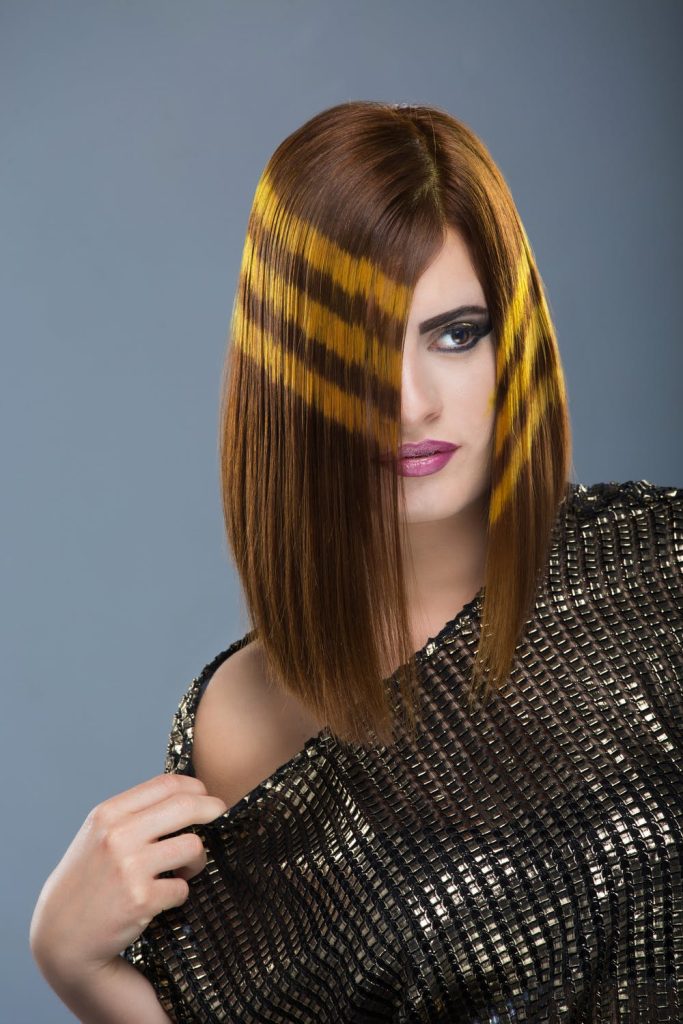 A photoshoot solely focused on your model's hair is nothing short of fantastic. It is a turning point, so it is all about the mane. With this shot, you can let your creative mind go wild. If you pay attention, you can twin your model's hairdo with various objects or items that you can locate in your natural environment. Take some plants and make your way through the model's position, analyzing the aspects of the plants as you go. Do not be fooled by their ideal stances; instead, choose the realistic, imperfect, or flawed ones.
Water reflections and sleep style
If you find a decent light after a hard rain has stopped, do not waste any time and find some water-filled puddles. Depending on the shooting perspective, the water can act as a natural reflection against the black pavement or even create a double exposure effect. Allow yourself to sink low to the ground, using the illusion of distance to enhance your camera vision, and you will be rewarded with magnificent visual dramas that appear to be double-sided reflections.
Adding a pinch of good professional photo editing skills is far more effective. Yes, this is a unique and simple concept: try photographing your model sleeping. Make your model wear some simple and appealing pajamas for the costumes, and have them take various sleeping postures as if they were sleeping naturally. And, without a doubt, this notion is one of the most simple and elegant while also making your model pleased for your editorial fashion magazine.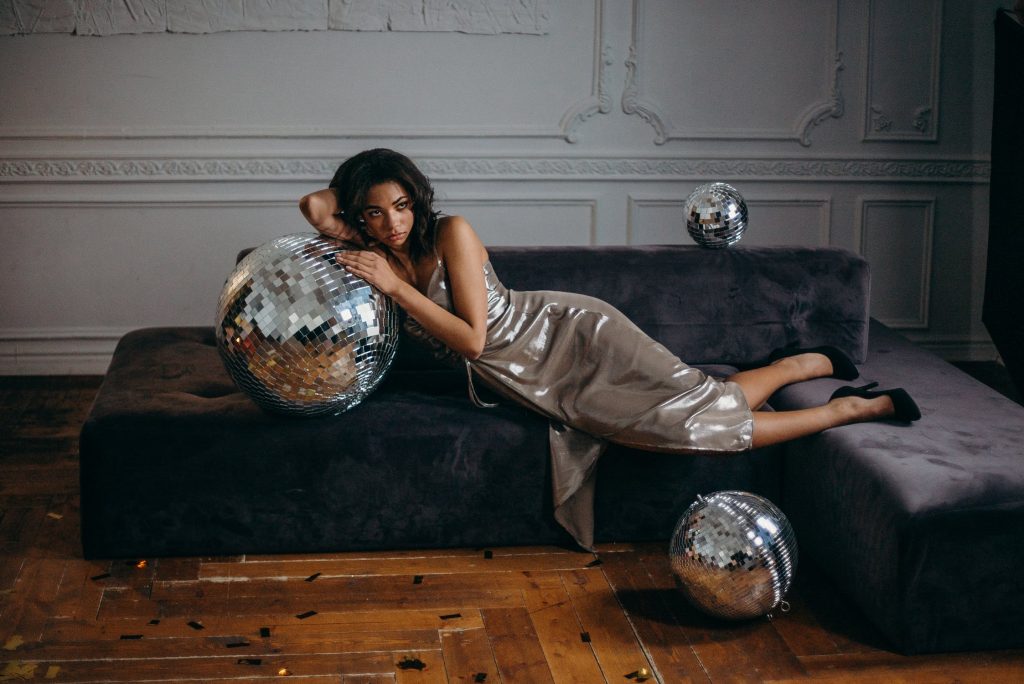 You need an idea, a great team, and a creative mind to pull off good editorial fashion photography. It will be easier to snap amazing fashion shots if you go outside the box. This phase necessitates a great deal of patience. If you do not hear back after a month, send your images to a new set of magazines.
Continue to be persistent. There are certain to be a few publications that will value your work. Your creative intuition will improve with practice, and you will know just what you need to have your photography published in a successful editorial fashion magazine.