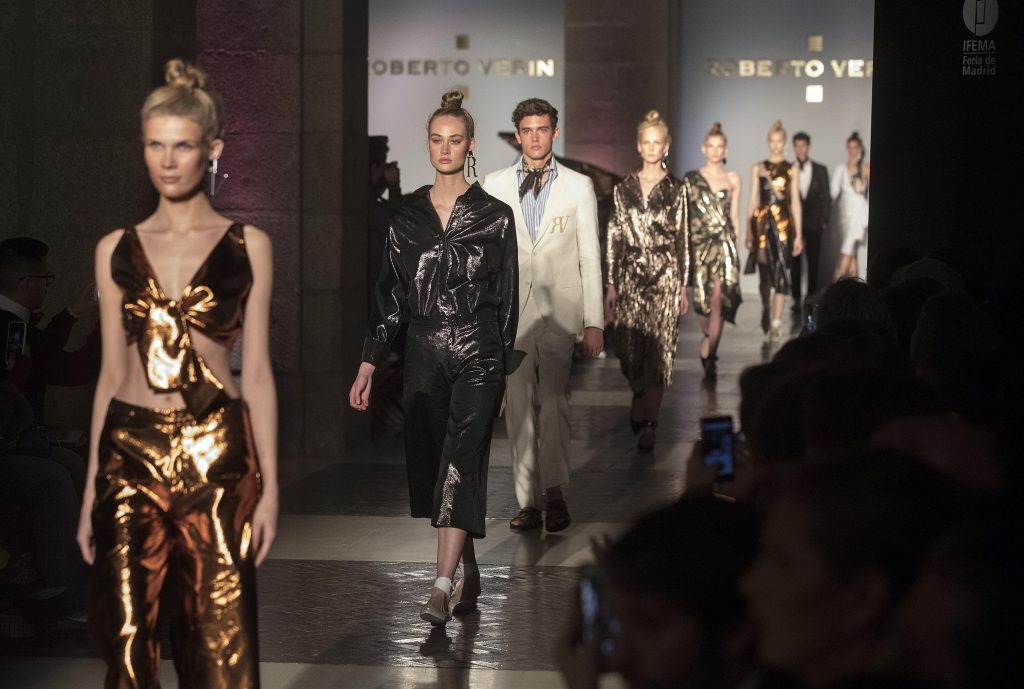 Fashion photography has always been a trending genre of photography. There are so many famous fashion photographers in India who are doing some amazing work with their cameras. For instance, Atul Kasbekar, Daboo Ratnani, Avinash Gowariker, etc. You as a photographer might have followed them and admired their work. Also, you may have understood how much efforts does it take to become a successful fashion photographer.
Some of you may not be professional fashion photographers but fashion photography is your passion and you are struggling to get the best opportunity for you. And ta-da you get a call from a fashion designer who wants to you capture his fashion show. You might need some brushing on your skills, so with this article, we will guide through some tips on how to shoot a fashion show.
Let us have a look at the tips
Prepare
Before shooting, make sure you are well-prepared and know everything about the place and your gadgets. Reach before the actual show time to know every corner of the venue. The dull light and moving subject would not be a great combination for capturing. So, Get to know about the lighting setup that will be in use during the show from the light engineer. Sometimes it would be hard to get the backstage access, so you can do some networking before the show or on the day of the show. As doing so will give you a great opportunity to capture some images of all the preparation that will be vastly different from anyone else's on the catwalk. The models are fond of getting captured, so they will cooperate with you for the best shots.
Get your white balance right beforehand
Most of the times we opt to keep the white balance feature of the camera on auto but, for shooting a fashion show we might need to do some changes. So set it right in the camera, if there are any corrections after the shoot this means that designer's clothes did not turn out the way they were supposed to. And this will result in your loss, you would not be allowed to shoot the brand again.
Keep your shutter speed high
A less shutter speed like 1/320sec is pretty much useless. Any mark of softness is not acceptable when it comes to online or print content as far as a fashion house is concerned. So, you need to regularly check that you have not nudged it down by accident. Once the shoot starts, you won't get time to adjust the shutter speed so set yourself a lower limit for shutter speed and don't go below it.
Don't be afraid of increasing your ISO
ISO performance on DSLR cameras is something that has been improved a lot over the years. Some of us always worry about the noise issues when we increase the number of ISO, well don't be. As many of the cameras nowadays deal with noise issues well and have great algorithms for countering any noise that may appear.
Don't necessarily use your widest aperture
As a photographer, it is a mindset that shooting at your widest aperture in a low-light situation is the standard way of defeating the speed and light problem. But according to wexphotovideo, depth of field is much shallower and we will lose the finer details in the clothes. With a 70-200mm f/2.8 lens, the aperture should not be more than f/4. One thing you should remember is that it is all about being as sharp as possible.
Set your focus correctly and know exactly when to shoot
Know what you want to focus and what not, you may set the camera on auto focus and make use of the tracking option that is on your camera. This will help you to keep the model's face locked as she march towards you, so this way there are no out of focus model's faces. Also, you should know when you should shoot, in a fashion show the time to release the shutter is when model's leading heel hits the ground. If you have ever attended a fashion show before, you might have heard the click, click,..click to the beat of model's march towards the camera pit.
Find out who's who
This means that you should do some research about the show beforehand, as there might be some famous faces walking on the ramp. They might be on the runway for a very little time, and within those few seconds will be the window where the model walks into that sweet spot where the light and distance is just right. You are not supposed to miss that shot, as it might not take place throughout the whole fashion show. It is the one shot that you have to get right and the same applies to the clothes. If you are shooting for a designer, he/she might want to see examples of every look in their range.
Check and check again
Now, the last and most important tip is that you check everything before your shoot. You might have checked and even double-checked, but the most basic things are that you should charge every battery, clean every lens and check every gadget in your kit. Make sure that you have enough memory cards that are formatted and are reading/writing data correctly. The worst thing that can happen while shooting is running out of memory, so make sure you have an extra set of cards with you.
Make friends
There are going to be a lot of fashion photographers like you hired by different designers but, if you have the spot marked up, stick to it; it can be a very territorial place and some of the more seasoned photographers may try and intimidate you!
These are few tips for shooting a fashion show. If you want to know more such tips then do visit this blog. Also, do let us know how this blog helped you get ready for the fashion show shoot.