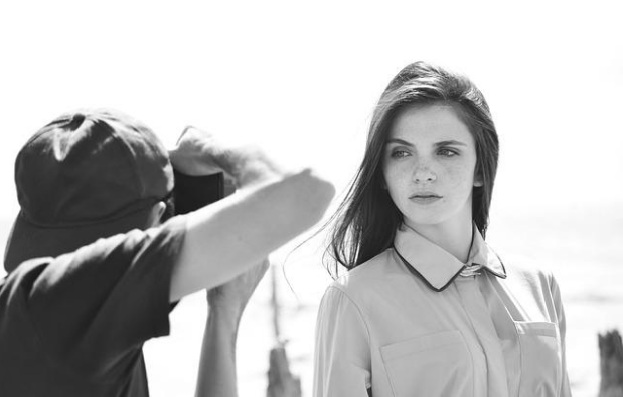 This is the 21st century, a period of time where a plethora of opportunities are available for people to leave their mark in whatever they do. Long gone are the days when people had a hard time thinking how to earn the basic money to sustain their daily bread and butter. Now, any kind of career path can be good enough if you can excel at it wisely. As a result, today  we can see the rise of entrepreneurs, inventors, young brands, think tanks, and so forth.
With so much of options available, today we face the problem of information overload. As a result, it is quite hard to get noticed. And if you cannot get noticed, you cannot gain any attention and thus, you cannot sell whatever skill set or qualities you possess. The solution to this is a portfolio, and not just any portfolio, but an impressive one. As we all know, the first impression can be your last impression, so you have to make it strong. When it comes to fashion, portfolio has quite the significance. Let's discuss about what fashion portfolio photography is all about.
Portfolio Photography in Fashion – What is It?
In fashion, the thing that matters the most is how you look and how you portray yourself. When it comes to portfolios in fashion, whether it is for a budding model, fashion photographer, fashion blogger, etc., the portfolio should portray their best skills and features. Keeping this in mind, a portfolio in fashion should be crisp and should mainly consist of your best pictures that are bound to impress at the very first glance.
A fashion portfolio photographer is a person whose job is to take photos for your fashion portfolio. With rigorous training and a lot of practice over the years, a fashion portfolio photographer is born who knows exactly how to take great pictures to be put into your portfolio that will definitely capture the attention of whoever is seeing it. This is not only important to possess crisp pictures in your portfolio, but to also create a good image in the fashion market for yourself, to help you get several opportunities to come your way.
Fashion portfolio photography is not just about clicking good pictures of an aspiring model; the person needs to possess proper knowledge about lighting, choice of templates that will bring out the best features of the subject who is being photographed, keeping himself updated with the market to know what exactly to shoot, and much more.
Fashion Portfolio Photographers
As I mentioned before, fashion portfolio photographers have quite the task, to help you capture the fashion market. If you are a budding model or in any way trying to enter the fashion world, it is a wise choice to invest in having a good professional portfolio as it will ensure that your skills are recognized and you land a great job. Having a professional portfolio under your belt is the best way to showcase your features, talents, skill sets, work, and interests that will ultimately lead you to the right way.
Now, there are certain things that a fashion portfolio photographer has to keep in mind, in order to do the job properly for which he or she is being paid. Let's go through the three most important things that matter the most for such photographers: –
Knowing the Client

– The very first thing a fashion portfolio photographer should do is sit down and have a crystal clear talk with his client, in order to know what exactly he or she wants, how he or she wants to be portrayed, what kind of pictures will make him or her stand out in his or her portfolios, etc. This is highly important as the model's career will depend on the portfolio that is being created, which is why the photographer must know what the model wants and also give his own inputs about how they can portray themselves even better.
Considering the audience of the portfolio

– Portfolio photographers click pictures and create hundreds of portfolios for hundreds of people. Thus, it is highly important for them to understand the audience for whom the portfolio is being created, hence, they should always consider the audience before getting down to work. "Why am I creating the portfolio for him or her in the first place?" – this is the question that a fashion portfolio photographer must keep in mind.
Choosing the photos correctly

– Another important skill that a portfolio photographer must possess is the sense to choose the correct photos for the subject. The photographer usually clicks quite a lot of pictures of the subject, maybe hundreds, but not all of them can be used for the portfolio, right? The photographer must have a keen eye for the best and crispest pictures that showcase the model's best features. A great application for this purpose is Lightroom, which almost many photographers use in order to choose the best photos to be displayed in the portfolio.