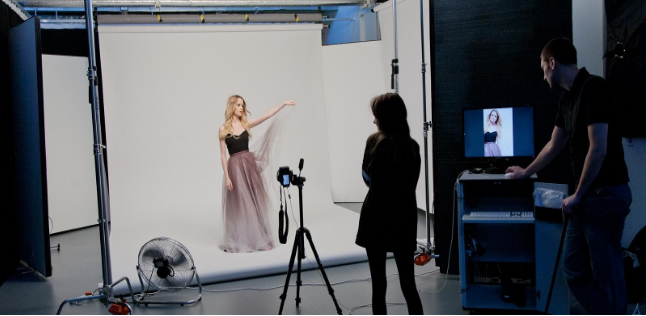 "Fashion is like people's taste in music; it changes frequently" – This particular adage about the
fashion
industry resonates till today, amongst the millions of fashionistas, fashion designers, fashion brands, and even the common people who are not interested in fashion at all. Let me ask you something: If you love that favourite hoodie of yours and you keep wearing it, but over time, you can see that new kinds of hoodies are out and yours are outdated. Would you still be wearing them? Most of you all will answer a big "No!" and that is how the world works today. Even though we buy and wear the clothes of our taste, very often we wear the outfits that complement the fashion style at present.
When it comes to fashion, for all the people involved in it, one aspect that is highly important is
fashion photography
. This is one of the things about fashion that has remained constant over the years. Even a decade ago, the only to spread word about fashion was by displaying it to the masses through photos and mainly films, which is still the trend. The only change is, we don't rely on film-stars to show us what the current trends are; social media platforms do that for us. Fashion photography is a major career path as of today, so let's get to discussing all about it.
Fashion Photography – What is it?
The success of the many portfolios of fashion models depends on a fashion photographer. This particular genre of photography mainly focuses on showcasing various fashion accessories, apparels, and trends, in a way that largely enhances them. Over the last decade or so, fashion photography has evolved its own aesthetic with the beauty of models, clothing, and accessories, which is further enhanced by the use of extravagant storylines, locations, and stylized techniques of photography.
As of today, fashion photography is one of the world's most sought-after career options. Why? The glamour, glitz, high pay-checks, extravagant international lifestyles, vast audiences, opportunities to work with renowned fashion designers, etc. are just some of the reasons why fashion photography is a goal for many. The funny thing is, for every single fashion photographer who reaches the position of working with a top fashion magazine, hundreds others discover their own art photography, fashion advertising, paparazzi, portraying celebrities, etc. to earn their living.
The Various Types of Fashion Photography
Usually, when we hear about fashion photography, what we assume is actually 'editorial' photography. These are mainly the kind of pictures we would come across in approximately four-ten page spreads that unite as a fashion story on the back portion of a fashion magazine. The use of such photography is to sell a theme or a story. Even though editorial photography is a kind of fashion photography, it's not the only one. Let's take a look at the various kinds of fashion photography: –
Fashion Editorials – This is the kind of fashion photography which has very little to no budget at all, and the photographers as well as their creative teams bear the total costs of the fashion shoots. They carry out these shoots to build their portfolios and receive exposure with the hopes of acquiring commercial work.
Beauty Editorials

– This type of fashion photography usually consist of editorials that are basically shoulders and head or much closer shots that highlight the makeup or hair, or various accessories and jewellery.
Commissioned Editorials

– This is basically when a fashion magazine hires or commissions a model, photographer, or a particular creative team to shoot for that magazine. In such a scenario, the director may or may not be present to make sure the shoot is shaping up to be what he wants, and hence, the magazine will give the photographer a commission letter to easy the process of procuring a creative team and various outfits, accessories, etc.
Spec Shoots – This is the kind of scenario in fashion photography where a creative team gets together to do their work for free in the hopes of it getting sold or published, or being noticed by various commercial clients. For spec shoots, the fashion photographer usually comes up with a concept and gathers the team together in order to bring the concept to reality. The photographer over here acts like the director and takes control of everything.
Test Shoots – These are the kind of photography shoots in fashion where the models, fashion photographers, and creative teams test out various concepts, lightings, or each other for that matter. In such a scenario, no one generally gets paid, but the mutual agreement is that every member involved will receive the images for their respective portfolios. This is usually referred to as TF or TFP (Trade For, Time for Print, respectively).