Street style photography is usually candid photography. It is sometimes different from candid photography but there are random clicks in street style photography. Street photography can be of any object or human character. Here are the tips which will give you the idea of street style photography.
Get ready with your camera
Shoot in a shallow depth of field allowing the background to be gently blurred to make the subject as the main focus. Use 50mm or 85mm prime lens. Keep the aperture wide or low such as F2.8. This helps to allow plenty of light in focus just to blur the background.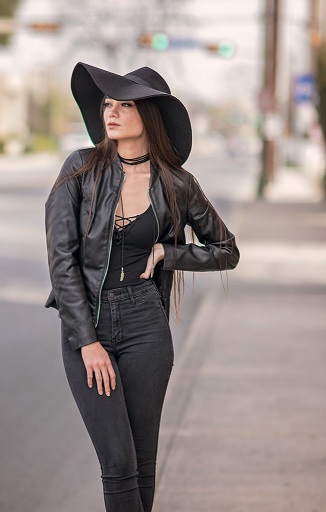 Be aware of the environment
This is the most important point which is to be considered. You must be aware of the environment before shooting. The background should not be distractive with will spoil your final image. Choose a perfect place for your shoot. Avoid the street signs, bins, advertising, and banners.
Hunt for the trend
Look for the great textures, accessories, prints, embellishments and different occasions to capture the detailed shot. Use a cross section of a look, to sum up with a trend.
Collection
Make a collection of those captured photos because everyone has their unique style at fashion week. You can pick up a trend and make a collection of photos. Capture several people as they will use the same trend with slight variations in color and texture. This will help you make a great style report.
Lights
Daylight is so important and it should be considered for street style photography. The direction of the daylight should be grabbed and captured. You can use this image as your unique image. Ask the subject to move according to the light effect you want in your photo. Don't panic to ask your subject to move because you need a perfect shot. Do not fail to shoot in the sunrise and sunset as they are your great opportunities to click a very nice photo for the shoot.
Apart from these 5 tips, always ask people to pose the way they feel comfortable and do not put a burden on them. Talk to them and make them feel free to talk. And now you can ask them to pose according to your ideas because slight variations make a huge difference.
We are Fashion Photographers From Mumbai. If you want photographers for Fashion shoots then do contact us.