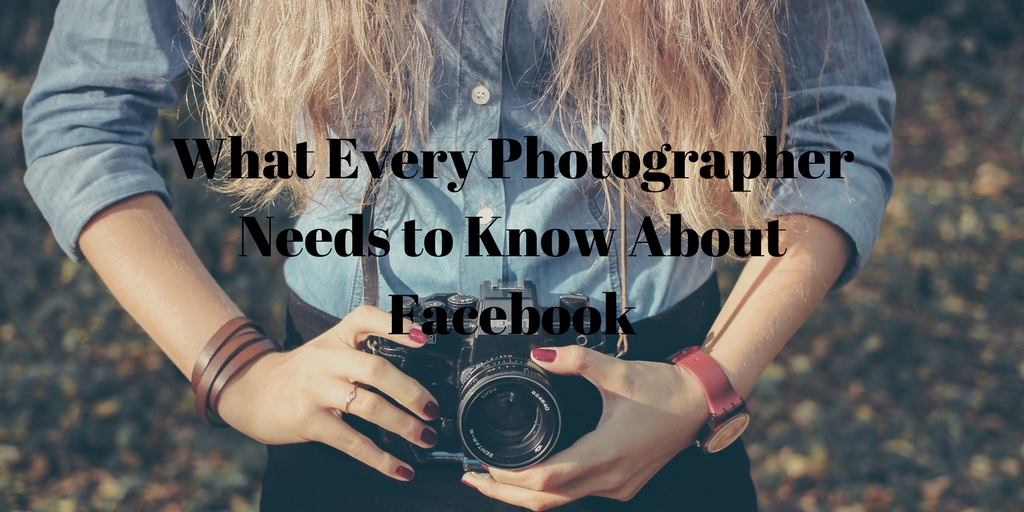 In the advent of the Facebook, photography at gone to another level.  Facebook is all about photos and people post mostly photos. But It's not only about just posting but also if you used it in a right way then you as a photographer can start your own business. Through Facebook you can showcase your talents and attract a big break for your talent. This article will assist you to brand yourself.
There are millions of people using Facebook and this is the right platform to brand yourself. Facebook not only allows you to create a personal profile but also help you to set up a professional page for your photography services. Through this you can share/suggest your page with friends, manage Events and message people privately to discuss pricing or other private information.
Photography pages are always beautiful and pleasant with your shining examples of work. But photos and search engines don't always play as nice. A search engine needs plain text words to figure out what your website is about and display it in search results for relevant keywords. So, if you have hundreds of images but no descriptions, it would be useless. It's really hard for Google to tell potential clients that you have amazing packages or special wedding deals.Facebook also allow you add caption to your clicked photos which will help you to rank yourself by using proper keywords.  So search display should be carefully planned to grap the audience and rank above everyone.
Post Media-Rich Status Updates
Its easy to post text-based data but to stand out of the news feed use media files along with your text. It is observed through latest studies that people prefer looking at the images rather than reading through text. It doesn't mean that you will post many images at one go. Don't freak out about going overboard. Studies shown that the most successful pages are those who post once a less than once a day. Aim to post 3-5 times a week and keep the count. Don't forget to link your website with your post if you have one.. This will help you to increase your business by ranking on top because more backlinks from social media better you stand chance to rank your website.
Create the Perfect Page Icon
Page Icon is the identity of your page. It should be in such a way that it is remembered which means by looking at the logo, people should know the page it is referring to. This logo is also available when searched and also in news feed. So you are smart enough to know the importance of logo..
Page is the base for everything. It should be in such a way that it attract people. Not only attract but also fascinate the visitors to stay up longer on your page. There should be proper Synchronize of Content and photos. They should be properly arranged. Your facebook page acts like your resume and it showcase your work. There are lots of native, free applications to help brand your Page.
There should be engagement content. Encourage engagement with open-ended questions and respond to people on your Page. Your goal should be to drive more engagement on your Page, which can be done in the form of comments and "likes" on posts. This will improve your Page score and help people find you more easily. This will also help to retain your visitors on your site. There should be content on the page which should be small and brief. Avoid writing lengthy content. People have to patience to go to your content on your page.. Just brief them in small which will give them proper view. Try to always be reachable.
We are from Fashion Photographers Mumbai. If you want any service related to photography then do contact us.