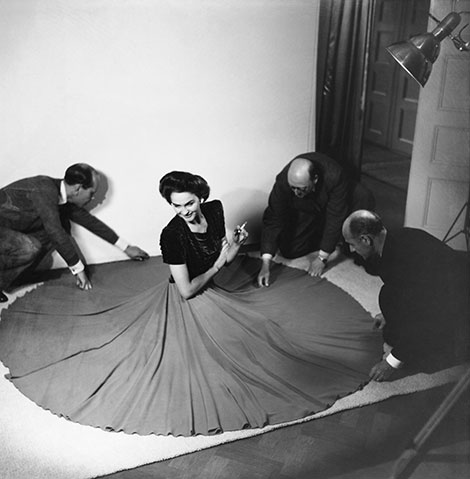 Fashion photography is a difficult art, requires a lot of skills and understanding. As a fashion photographer, it becomes difficult to get along with the models at first. Especially, capturing that perfect candid shots takes a lot of effort and practice. With experience, you can ease the process. For achieving the best out of a model it is the duty of photographer to be friendly and make him/her comfortable.
If you are the one who wants to improve the bond with models, we have some tips and little tricks that will help you break the ice with them.  Also, you would get the best expected shots.
Before the shoot, get the final results clear in your mind like what you exactly want the picture to look like. Decide the theme and concepts beforehand so that when the agencies send you the portfolios of models, it would become easy for you to choose the right one. A petite cute-looking model would not be perfect for a bold biker girl shoot but she will be an apt option for a sunny beachside shoot. Choosing the best one doesn't mean you always choose the professional and experienced models. If you as a photographer think someone would look perfect in pictures based on the theme, go for it.
Be clear with the concept
Fashion photography involves theme and concept based shoots. Just like the actor needs a narration of his role in the movie, a models needs to be clear with your concept. She should know every detail of the shoot like theme, costumes, co-models, locations, etc. If the concept is clear, she will have the better idea of the shoot and this will lead to great shots.
Direction and Feedback are important even if you are working with the professional models.  Positive encouragement is the best, as it will help the model understand what is right and what is wrong. Whenever you feel the model is posing wrong, reach out to her, demonstrate what you exactly want. Yes! Do it yourself to help her get the clear idea.
Being an enthusiastic photographer, you may lose the track of time. This will only lead you to a less enthusiastic and tired team. Take a break whenever you feel the model is falling flat. With the models, also the other team members need a break. Also, try to keep the day short so that there is no napping and boredom on your set. 'Give a break, take a break'.
Keeping yourself charged up and full of enthusiasm will help your model and team to be fresh and motivated. Trust me this helps even a shy model to become comfortable and pose fresh. Even if your trigger finger and back is killing you, try to be active secretly. It helps to create a revitalizing environment.
Whenever you are going for an outdoor shoot, make sure you have all the necessary elements along with you. As the in-charge, it is your duty to keep your team safe and protected. Carry warm clothes while going to cold places or arrange shades while going for a summer shoot. Also, while shooting on beachside make sure you have lifeguards around to protect your team in any unexpected circumstances.
All these tips will help you to create a perfect rapo with your model. Break the ice and shoot the best shots.
We are from Fashion Photographers Mumbai. If you want any service related to photography then do contact us.